Bugger me the sun was shining. Quick lets make the most of it. Picked the kids up from school and left in the hunt to find a new park. Combe Play park was our destination of choice.
Absolutely amazing park. Should have stayed at home on the tablet though. What a shower of shit Wednesday turned into.
Bloody Sat Nav!
The in car sat nav took us a totally bizarre way to get to Combe play park. I will say 1 thing though it was the scenic route. We went along the back wall of Blenheim to get here. I didn't even know this place existed.
Combe itself is a lovely little village. The kind i drive through and wonder what jobs they all have to be able to buy some of the mansions we drove past.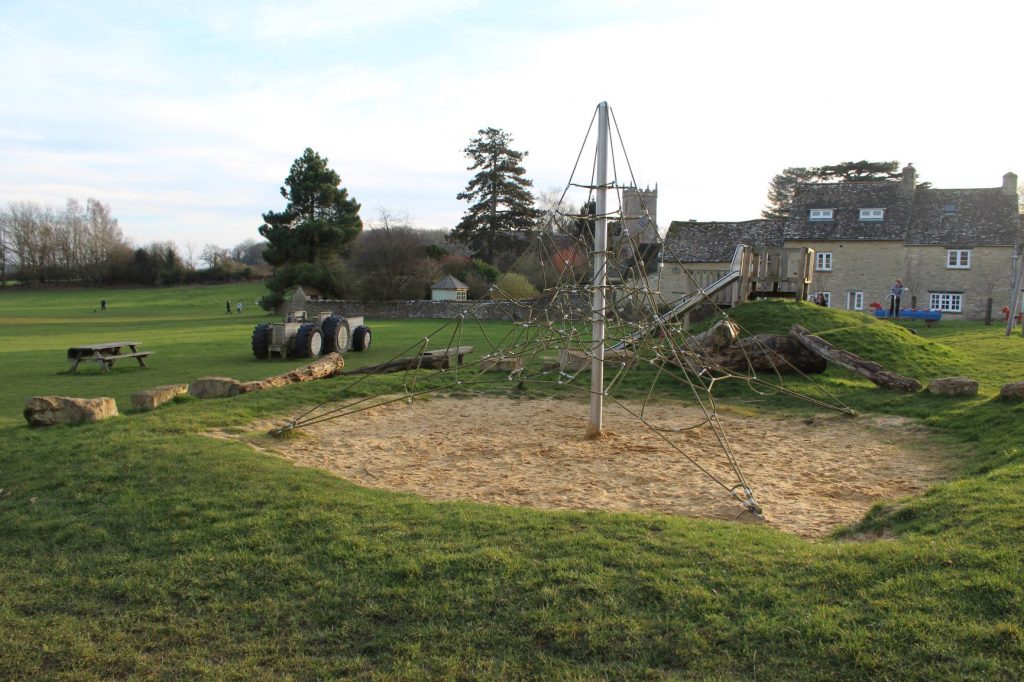 We drove past the park on our right until we came across a car park at the end of the field next to the school (i think it was a school). There was ample parking and i don't think that you will struggle finding a space.
Lovely Setting
Combe play park is fenced off roadside but opened up onto the huge fields. That coupled with the sun and the village of combe as its backdrop made for a stunning looking park.
The kids couldn't get out of the car fast enough. As soon as their chubby little feet touched the dirt they were off.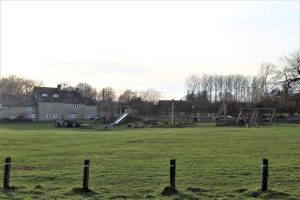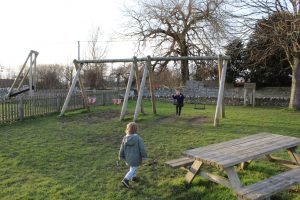 Straight over the fields to the swings. I love how they run at hyper speed to jump on a bloody swing but as soon as i mention brushing their teeth or putting their shoes on they all of a sudden lose the ability to walk or listen.
Swings are swings they have 2 for the older kids and 2 for the younger kids. The swings are separated from the main park slightly. Not enough to be a worry but enough to be a great idea to slow down kamikaze toddlers from running into the path of 4 sets of boots to the head.
Equipment
They soon lost interest in the swings and jumped down into the huge Spiderweb sandpit. Clark was up it in a shot. Thankfully Elliot's Little legs couldn't reach high enough to climb. Elliot has the Physique of his mother. Built like a Shetland pony, Tubby body and teeny little legs.
Surrounding the spiderweb cone, sandpit thing was lots of natural balancing equipment which Elliot and Clark loved navigating round. Younger ones will need more help especially if they slip. It could get a bit nasty with the rocks etc.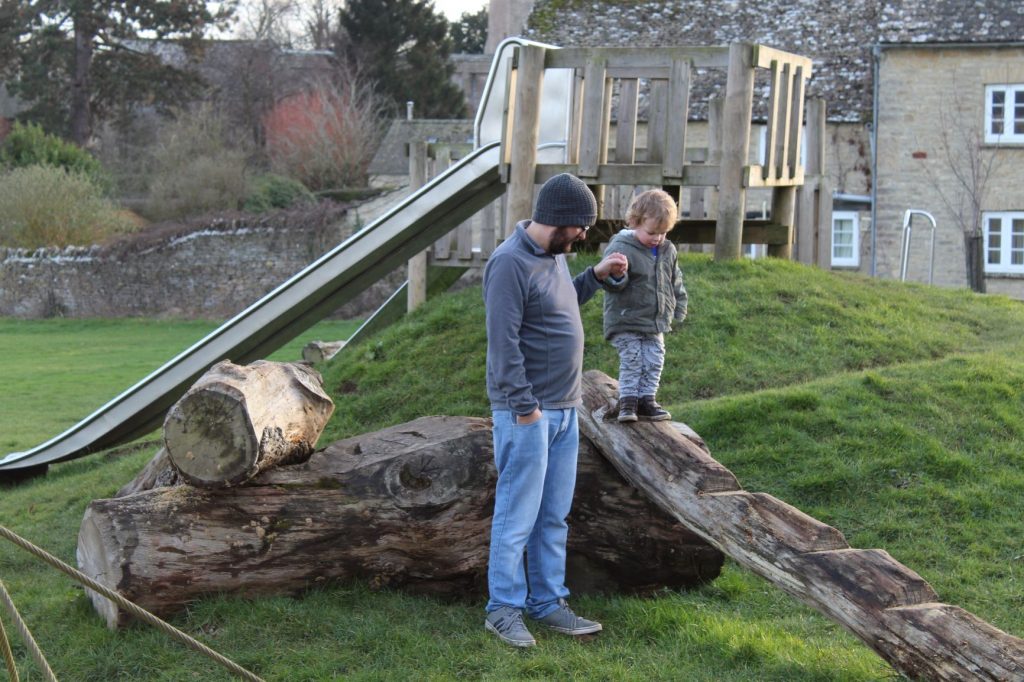 Beyond this are the really cool slides. Yes slides there are 3. A really fast larger one where the kids come shooting out faster than Katie Prices latest baby. The 2 smaller ones are on a separate frame which is better suited for the younger kids.
The zip wire was a firm favourite with both of the boys. It was a pretty high zip wire too but luckily not too fast so i could keep up with Elliot to make sure he didn't fall.
Vintage horses
You'll find a vintage horse ride thing you know the kind like the old rockets that swing back and forth. Elliot loved thinking he was riding it.
Clark had run off at this point to have a go at the older kids bits again. Elliot ran off to ride the tractor (actual moving steering wheel) Will be a firm favourite with and tractor loving kids out there.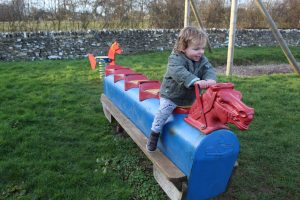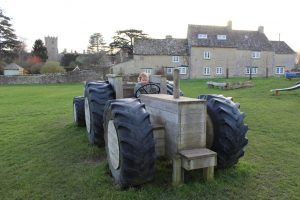 Elliot declared that he needed the toilet. As there were no visible toilets i headed with him to the car to get the potty. He then thought we were going home threw a shit fit and ran in the opposite direction back towards daddy and Clark who were still playing.
Ahh sod it he cant need the toilet that bad. He was back on the balancing logs with daddy. Clark was back up the top of the cargo web thing and on his way back down.
The shit hit the fan
It was at this point that it all started to go wrong. I was pushing Elliot, Clark was near the bottom and declared that his legs no longer worked so needed daddy's help. As if in slow motion daddy went to grab Clark off the web, Tripped and dropped Clark onto the sand below.
Clark's face was an instant picture of fear and pain. I head a horrible crunch and he hit the deck and poor daddy was in a panic himself (Elliot couldn't give 2 shits at this point he was making the most of being unattended)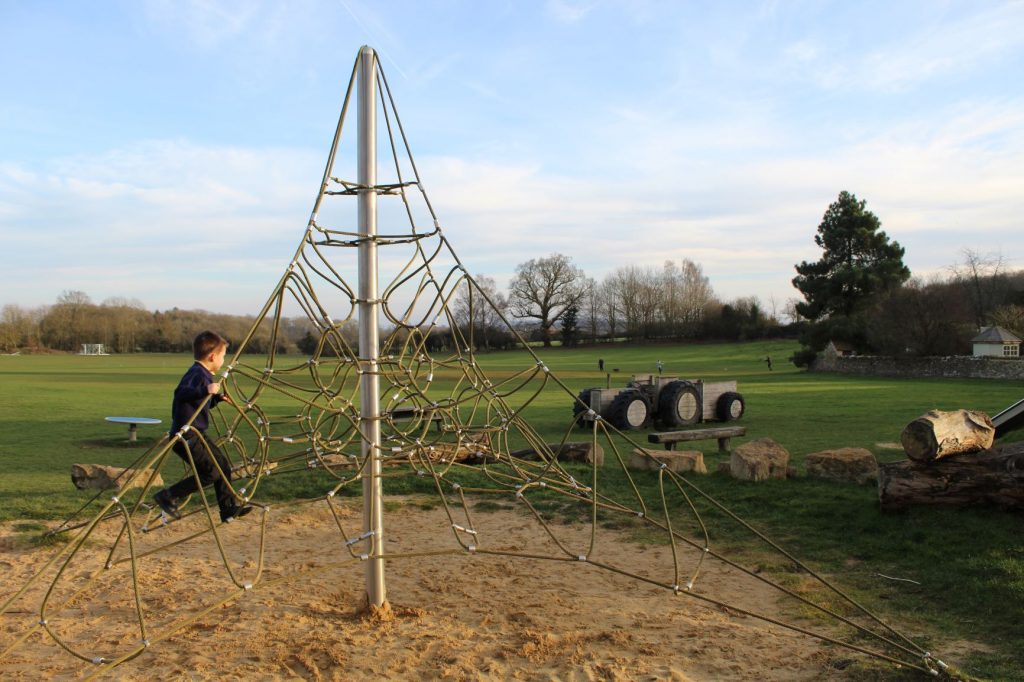 Clark was beside himself in pain. I was hoping he'd just winded himself so there i was Dr Twat trying to get him to windmill his bloody arms around. If you're in pain never ask me for help. We realised then that this wasn't him being over dramatic.
Chased Elliot down and bundled them into the car. Off we fucked to A&E. Journey of pure hell. Its only when you have a 5 year old with a suspected break that you realise just how bumpy the roads really are. Every shitting bump threw him into more pain.
A&E
Rocked up to A&E and it was heaving. Natural pain killers had kicked in for him at that point and he was ready to go home. After a mahoosive wait, a shit load of pain later we found out it was a broken collarbone.
Fuck all we could do just strap it up and pain killer him. Poor Elliot was coughing so much in the waiting room that he vommed daddy caught it in his hands while i jumped up quickly to get some paper towels. In the process knocking into Clark's fucked up neck and sending him into another bout of pain. Never Rains but it fucking pours.
On the way out Clark saw a lovely police officer who asked him what he'd done to his arm…..Clark: "My daddy fell on me and broke it, He hasn't even said sorry yet" hahaha brilliant!
Strapped up and off his tits on morphine we finally get home around 10.30pm. Let the game of fuck all sleep commence.
Both kids are now fine. Clark's back to his usual pain in the arse self with the occasional discomfort from his sling. He's hit milking it stage now. He can sense daddy's guilt and has him wrapped around his little finger.
Combe Play Park Stats:
Distance from Bicester: 31 mins
Sat nav: Park Road, Combe, Oxfordshire, OX29 8NA Click to load navigation
Wheelchair friendly: Yes
Equipment upkeep: 10/10
Cleanliness: 10/10
Facilities: 7/10 No Toilets but pubs close by
Age range: All ages
Safety: 8/10 one of the safter parks we've seen. How Ironic
Fun factor: 10/10 Though Clark might not agree
Dog friendly: Not sure but definitely not allowed in the park
Conclusion
Despite all that shit going on Combe play park is absolutely brilliant. I may have to rename it the bone breaker. Hitting sand isn't as soft as you'd think.
The people in Combe play park were friendly. They even offered to help when they saw Clark was hurt. They have a really lovely fence with what i can imagine are the names of the families in the village that helped to fund the park.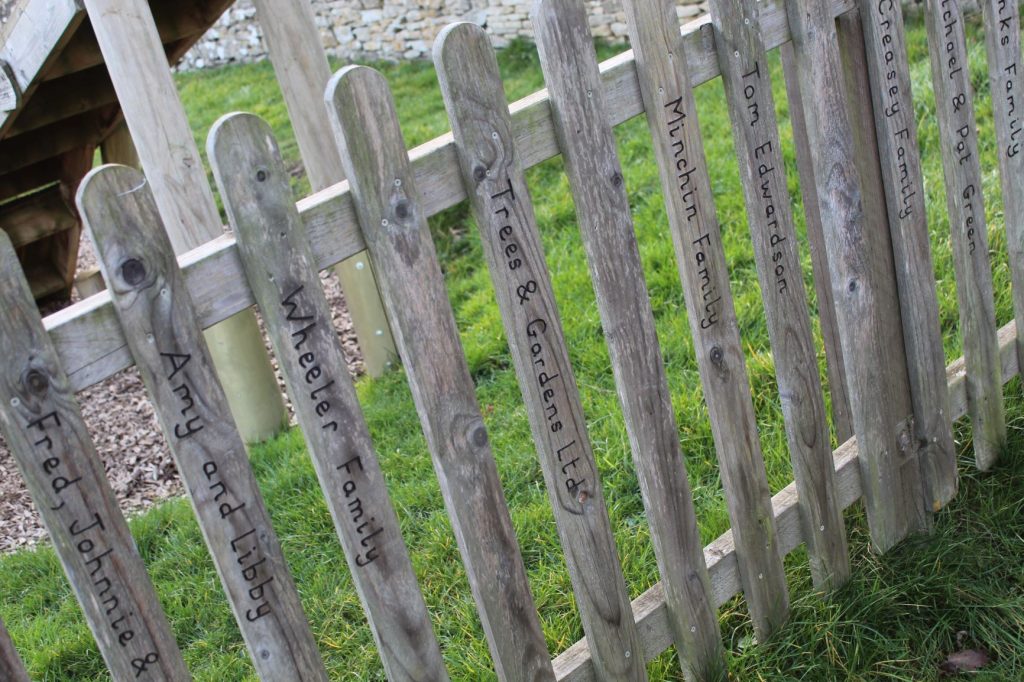 You really can do everything here. Space enough for picnics, Kite flying and ball games. a great mix of equipment for a variety of ages and with some further exploring i reckon you could even find a lovely village pub serving some tasty food.
Would i recommend it? hell yes. We're going back in the summer armed for the day. Its gone up into my top 10 despite the bone breaking. You need to go here too with the kids. I didn't get a chance to find out if dogs are welcome in the fields but i did see that they aren't allowed into the park area which is pretty standard now.
AOB & Special thanks
This bad boy has now been added to the park maps so have a look and see if there are any more park close by that you want to try out HERE
I wanted to say a special thank you to the lovely ladies that offered hep when Clark fell/got thrown by daddy at combe play park, To my lovely friends for the gifts and help, To the lovely people of Bicester who helped with supplying Clark with Shirts that fit over his sling (For free)
Bicester may have its shit but it definetly has some greatness too. You can help add to the kindness on the Bicester Acts Of Kindness group HERE which Ironically I'm a member of.