We visited Shotteswell Play Park a little while ago. Someone on Facebook had recommended it to me. They had nicknamed it the tree house park. All will be revealed.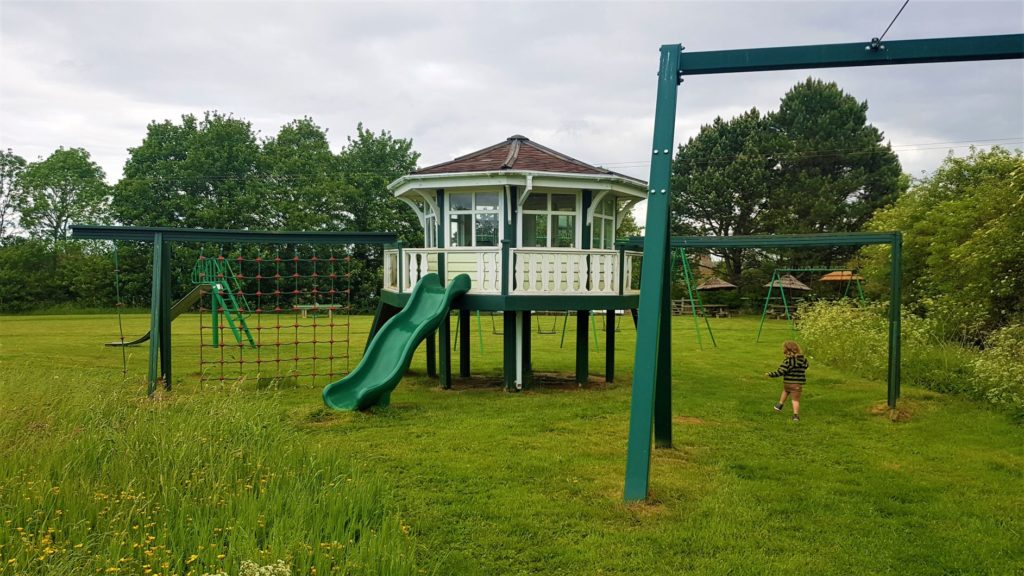 Shotteswell Play Park
For me Shotteswell is a bit of a mission to get to. If you live in Bicester like i do you probably wont find yourself making the drive just for this play park alone. I mean its good but not 36 mins drive worth of good.
However if you live closer then this could be a good shout for you. Its very different that's for sure. Did it blow my socks off no. If i lived closer would i go again? probably.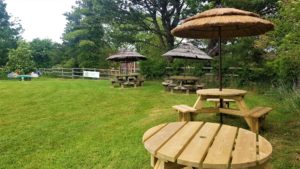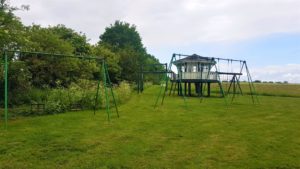 Shotteswell play park is just north of Banbury so if you're in the area it could be a nice detour. I'm not really sure what else is in the surrounding area as we haven't really ventured out that way too often.
The play park doesn't have any parking that i could see so i parked along the side of the road opposite the park. Its set back from the road and not overly easy to spot so keep your eyes peeled.
What Equiptment Does Shotteswell Play Park Have?
The play park itself doesn't have a huge range of play equipment but what it does have is definitely quirky and Elliot seemed to be impressed so i guess its a hit with the kids.
I'd say the play park is pretty vintage with a few new bits in their for good measure. The main attraction being the wendy house on stilts aka the tree house.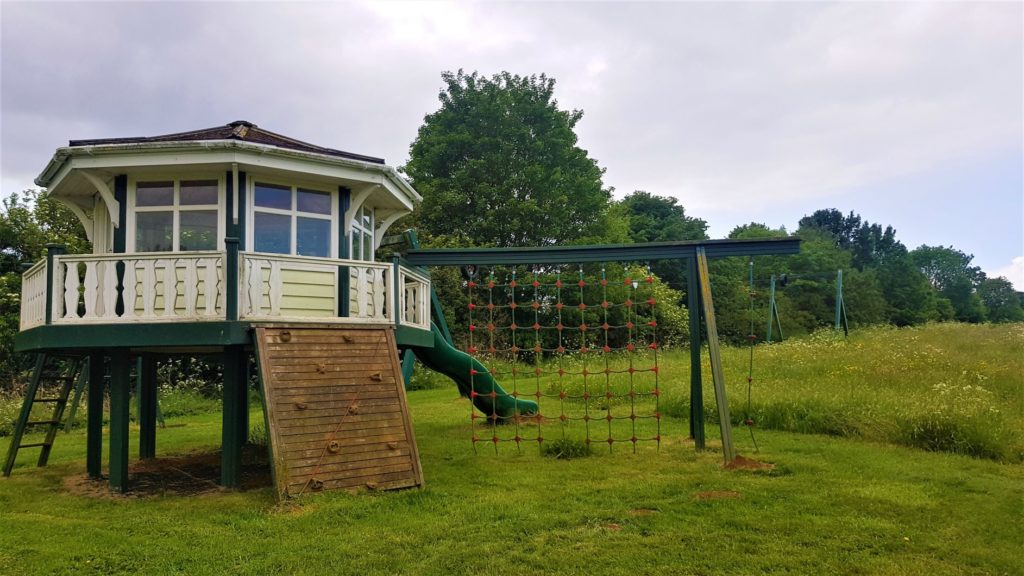 The Tree house is the also the climbing frame so it has the slide which is Bloody fast i twatted my head on the way down too. A rock climbing wall, a cargo net and some steps all of which lead up to the little house.
The little house is pretty cool. There were a couple of chairs in there but that's about it. Not that it matters whats inside because its still really cool. The kids get a full 360 degree view outside and there's even a balcony the whole way round. Its perfect hidey hole, hang out and even shelter from the rain.
What Else Is There At The Park?
Just behind the tree house is the zip wire. It doesn't look much but its fast and when you get to the end brace yourself. I touched cloth for a moment when i thought Elliot wouldn't be able to hold on. I have visions of him being catapulted into the air.
Theres a stand alone vintage style metal slide, a nice grassed area with a goal and basket ball net, 2 baby swings, 4 older kids swings and some outdoor gym equipment too.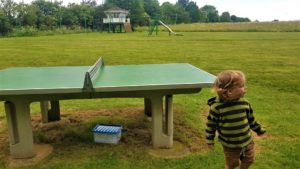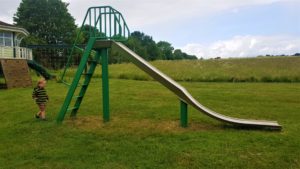 Talking of vintage they had one of those horses too that slides back and forth with loads of seats. I think they seem to be making a comeback. Behind this you'll find a new giant springy face twatter too.
What i thought was particularly nice was the table tennis table. Normally they dont have the bat and balls so its no good unless you know its there before you visit so you can take your own. However the one at Shotteswell play park has them in a box underneath. Obviously one of the nice residents has sorted this out which is lovely.
Shotteswell Play Park Stats:
Distance from Bicester: 36 mins
Sat nav: Chapel Ln, Banbury OX17 1JE Click to load sat nav
Wheelchair friendly: Not easily accessed from the gate i used and all grass but doable
Equipment upkeep: 8/10
Cleanliness: 10/10
Facilities: None that i could see
Age range: all ages
Safety: 8/10
Fun factor: 7/10
Dog friendly: I couldn't see anything saying no
Pushchair Friendly: Yes mostly Grass
Bikes and Scooters: Bikes maybe but all grass
Conclusion
I do really like Shotteswell play park especially the tree house which makes a great shelter and something different.
I'd say it would be better to take a few kids along so they can make the most of all the stunning meadows and the huge area because its lovely. Take a picnic and some prosecco and pretend you're having your very own summer fete haha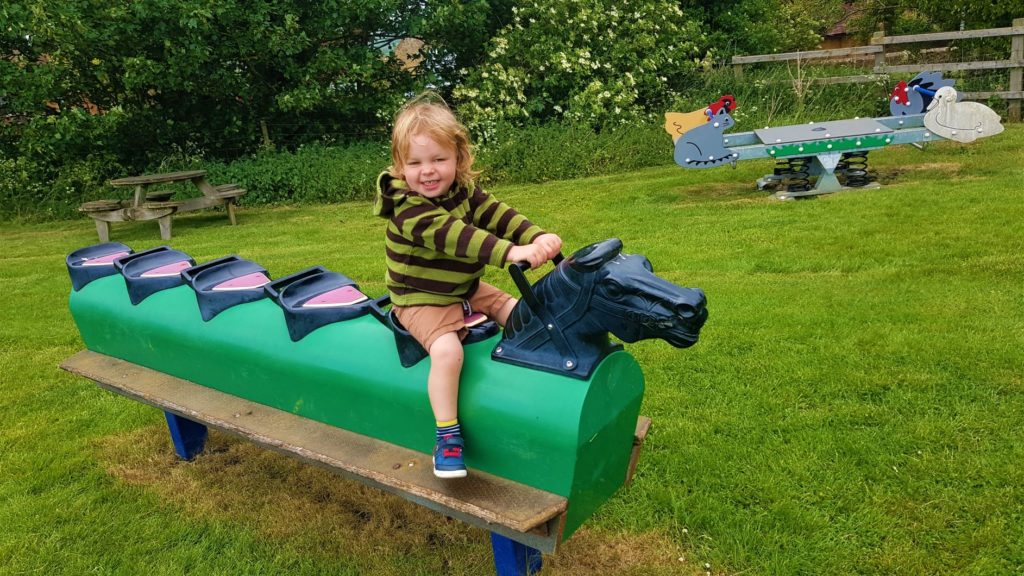 Although its not the best park I've ever been too its also not the worst. If i lived closer i'd visit a fair bit because i reckon if you took friends you could have the run of the place and really make a day of it.
The main thing that put me off was the bitch of a drive. If your kids are doing your head in or if you need them to have a nap first hand though then this could be right up your street.
AOB
If you know of any play parks you think I should review then pop me a message on the Facebook page HERE
For a list of all the other play parks I've reviewed then check them out HERE