We came across forest hill village park by total accident. We'd spent the previous hours or two at rectory farm PYO. Picking strawberries with Clark even though he doesn't like strawberries.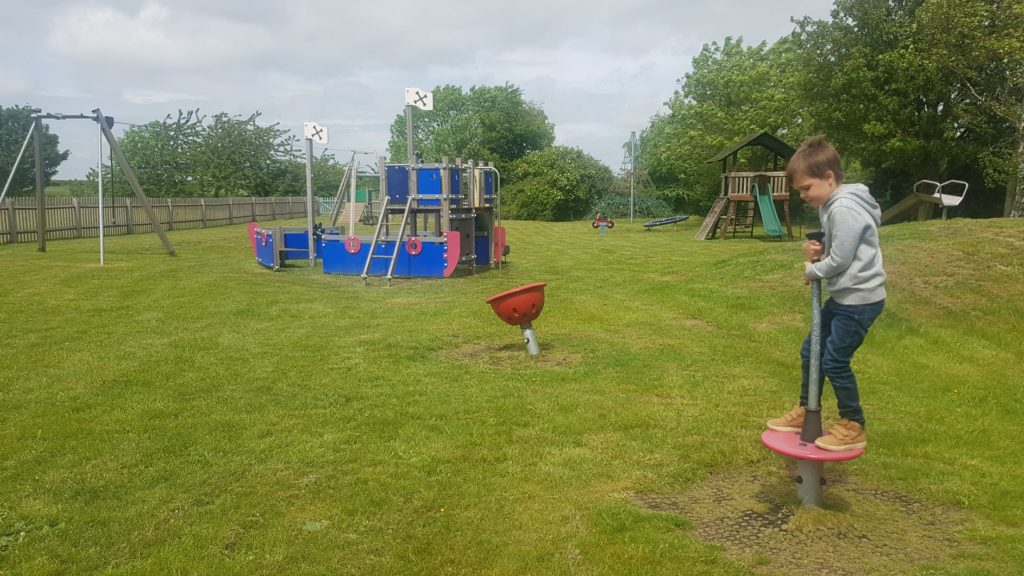 Forest hill Village park
So after we were done with pyo we decided to go on a bit of a park crawl ( A child's version of a pub crawl).
I rarely get to spend one on one time with Clark so it was nice to do something that he wanted without his little brother and having to share everything.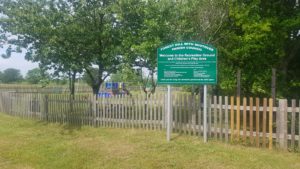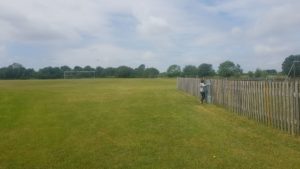 Well we weren't even 5 min on the road before we spotted Forest hill Village playground. So after a dodgy 3/6 point turn we pulled up next to it.
There isn't a car park so we just parked roadside and it was quiet enough.
Whats at forest hill Village park?
The playground is actually pretty huge or at least the area is anyway. The play park itself is a decent size too.
Happy to know the whole area is fenced in. So not just the play park but the field too. In fact they take their gates pretty seriously by the looks of it.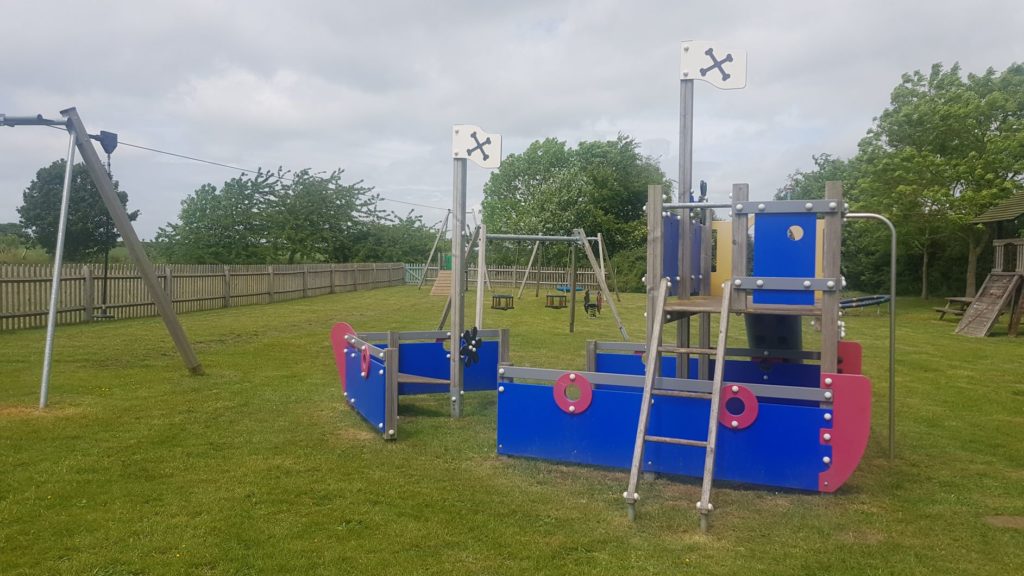 Take a ball, take a kite, don't forget your picnic in fact take all the games you can because the space is perfect for it. In fact i prefer it here to the play area at rectory farm. Probably because we had the whole park to ourselves.
If like me you're a bit of day dreamer you'll notice the views from the park. Its stunning. Sure beats the views into the back of houses that we see around Bicester anyway.
Forest hill equipment
This playground has a pretty large selection. Its not the best looking park I've been too. In fact i thought i was going to think it was shit but actually it turned out to be pretty good in the end.
You'll have noticed the big pirate ship frame slap bang in the middle. The slide off this is bloody fast be careful launching your kids down it. Talking of slides Forest hill play park has 3. Including a really cool old style metal one (the kind that melts the kids thigh skin if its sunny)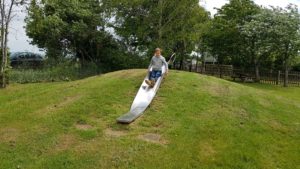 Clark particularly like all the spinny bits in the park. Rather him that me. I'd have thrown up all the strawberries that i picked and ate. You know the ones that miss the punnet and end up in your gob.
They had some springy face twatters, some baby swings and a cargo net swing too. Oddly though no older kids swings.
More equipment
I'd say the most impressive parts of forest hill village playground would have been the zip wire. Even i had a go Thankfully it held my weight.
There as also a huge cargo climbing frame in the corner. I call them spiders webs. I normally love these and so does Elliot. However ever since Clark broke his collar bone on one earlier this year he wont go near them any more (Well done daddy!)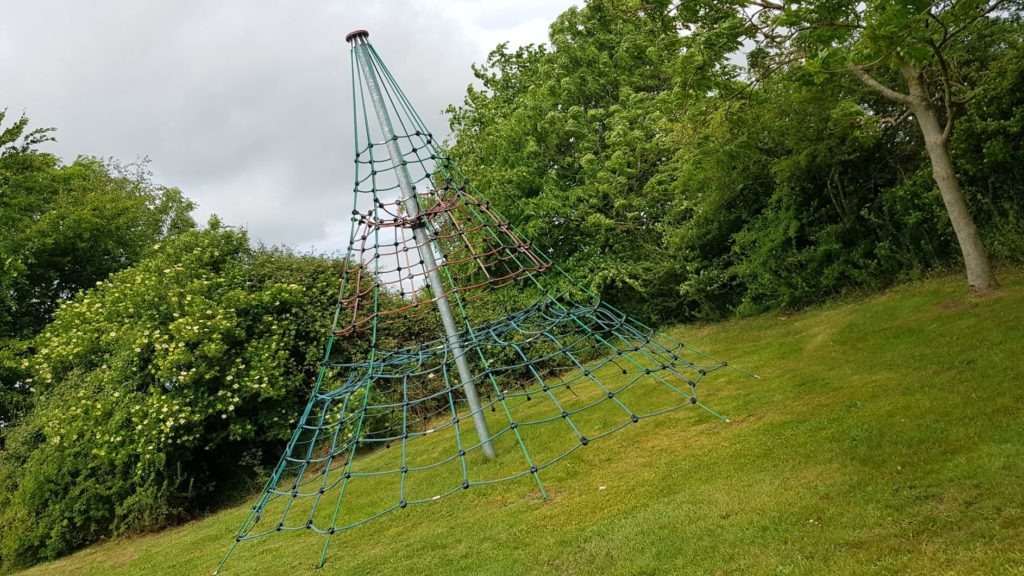 There was also another climbing frame with the 3rd slide. Its more of an older styles one but good all the same.
There's a few benches scattered about too so you can have a sit while you watch the kids play.
Forest hill Village park stats:
Distance from Bicester: 21 mins
Sat nav: Wheatly road, Forest hill Click to load sat nav
Wheelchair friendly: Yes but will have uneven surfaces
Equipment upkeep: 7/10
Cleanliness: 10/10
Facilities: None
Age range: All ages
Safety: 8/10
Fun factor: 8/10
Dog friendly:In the surrounding fields but not in the actual park
Pushchair Friendly: yes but bumpy over the grass
Bikes and Scooters: No
Conclusion
I actually ended up liking Forest hill village park. As i said earlier Its not the best looking nor is it the newest but its clean, quiet and has a huge abundance of open space surrounding it too.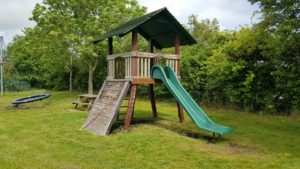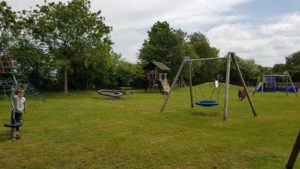 It's not a park i will go out of my way to go back to just for the play park. However when we go back to rectory farm PYO i would rather take the kids here than in their mosh pit of a kids area. Especially now they have banned picnics too.
AOB
To keep up to date with all the local news for kids then check out my Facebook page HERE
If you would like to see the other Oxfordshire play parks I've reviewed you can do so HERE