I guess its about time a remove my finger from my anus and crack on with the Halloween 2019 whats on guide then. We'll be covering a few counties so pretty much anything within an hours radius of me (Bicester)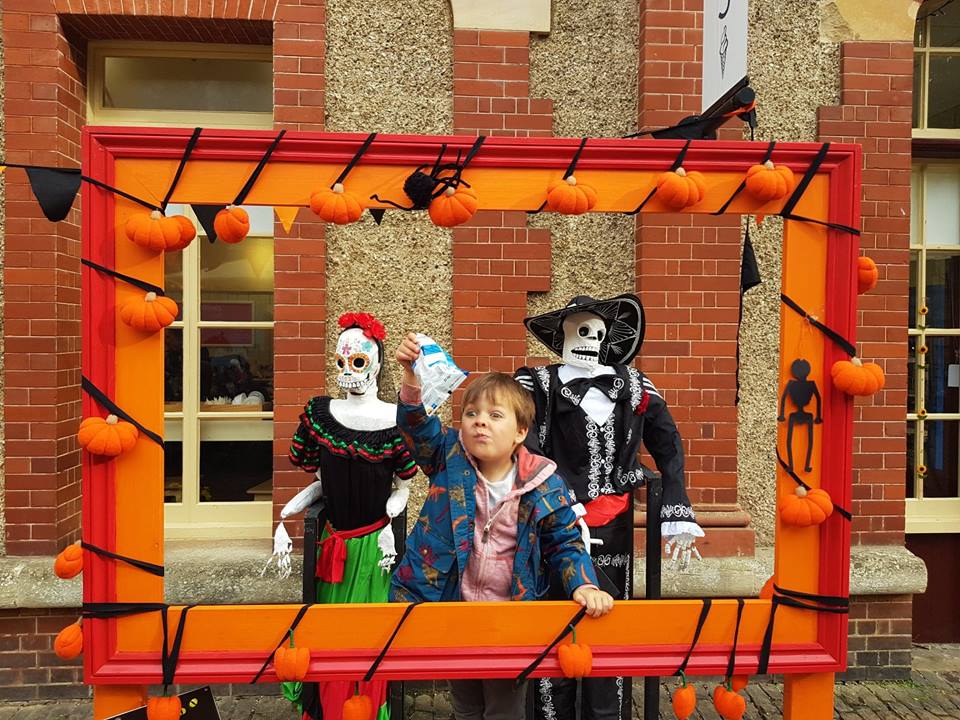 I'm not planning on it being massively in depth especially after the summer holiday one nearly finished me off. I Bloody hate whats on guides but you lot seem to like them and I aim to please….sometimes.
Halloween 2019 Whats On Guide Throughout Half Term
West Lodge Farm Park – Can't wait to spend a day here for Halloween. I've heard so many good things too. From PYO pumpkin, Scary tractor rides, Witches house tour, spooky walkway and loadsss more. This is our Halloween treat this year.
Cogges Manor Farm – The Witch's house: Every day there will be a spooky activity, from wand making, story telling and slime making. On Halloween evening, the witch will be host a dusk story telling in the manor house, with a ghost hunt, slime making, spooky hot chocolate and more.
Millets Farm – PYO Pumpkins, Halloween Howl in the maze, Chocolate apple dunking, John Lawsons Halloween circus and a pumpkin party in sprouts play barn. Last years review HERE
Various Oxford Libraries – Halloween Puppet workshops We'll share songs and stories and you get to make your very own spooky shadow puppet!
Stowe – Stowe's haunted hamlets: Halloween family trail. Find the clues and win a creepy prize.
Waterperry gardens – The great pumpkin hunt. Find the decorated pumpkins around the garden and win a prize (normally good prizes too) Plus you can get 241 entry with your gardeners club card.
Green Dragon – PYO Pumpkins & Spooky family fun. spooky sandpits, a scarecrow trail and themed crafts. Plus more animal encounters.
Fosseway Garden centre – Pumpking carving and free treasure hunt. Held in the plant area so sheltered from the rain but can be cold.
Fairytale Farm – Fairytale Baddies and Spooks with trails craft and free pumpkin carving. Go dressed up and you receive a free treat.
Hellfire Caves – School of Witchcraft & Wizardry. Learn potions, spells and broomstick flying this half term.
Castle Ashby Gardens – Pumpkin Hunt around the formal gardens
Pumpkin Spectacular – Bunkers hill (Nr Kidlington) Free hot chocolates and a pumpking trail. It looks lovely and already has great reviews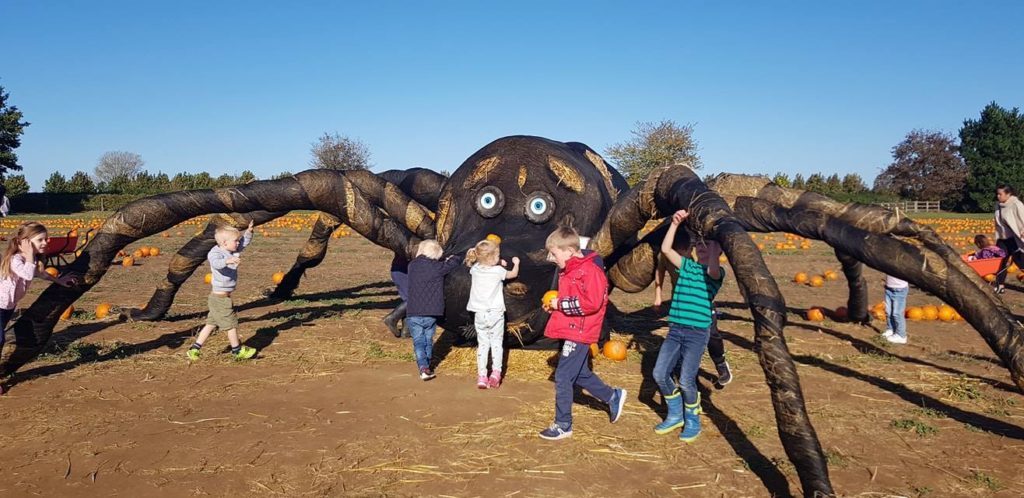 And The List Goes On
Blenheim Palace – Halloween fun. From scarecrow trails, spooky stories, Fire performances and living spooky statues. All free with your annual pass.
Evenley wood Garden – Halloween spooktacular with pumpkin carving, Wizard school, Craft, Trails, torchlight terrors and face painting
Waddesdon Manor – Horrible Halloween. We went last year and it wasn't as good as the previous year so I'm hoping for more this year.
Cotswold Farm Park – Halloween land with PYO Pumpkins, Crafts face painting and more activities.
West Midlands Safari Park – Spooky Spectacular. Illuminated decorations, 100s of pumpkins and creepy scarecrows. Were using our free return pass for this!
Roves Farm – Witch's & Wizard school. Training in potions, spells, Pumpkin carving and flying along with all the usual bits.
Ashridge Estate – Haunted trail & Craft Do the trail in the spooky woods then head to the visitor centre to do a craft.
Charlecote Park – Creepy Crawlies Halloween Pumpkin Trail – Do the trail and win a pumpkin to take home and carve yourself.
PYO Pumpkins
Now to make a quick list of all the places you can PYO pumpkins in the area.
Halloween Activities By The Day
Saturday 26th
Sunday 27th
Monday 28th
Tuesday 29th
Wednesday 30th
Thursday 31st
Friday 1st
Right I'm done for today I cant be arsed to do any more. If i see another pumpkin i'll lose my shit. If you do know of anything that I need to add to the list drop me a message on Facebook. I'm a lot quicker to respond HERE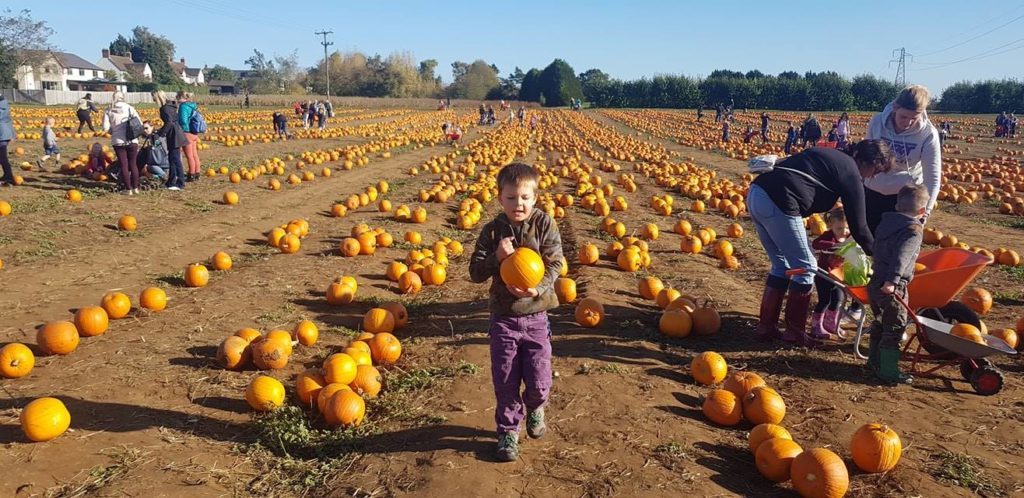 I will update the list as we get nearer the time. I'll get round to doing a day by day guide as soon as I can but it seems like everyone's more worried about Christmas for now. Its still fucking sunny for gods sake. Give it a rest.