I've gone and done it, I've found the best coffee shop to date. The Old Shed. Its brilliant i can honestly say with my hand on my tiny black heart that i could not fault anything about this place. Thank you to all the people who recommended that i try the old shed.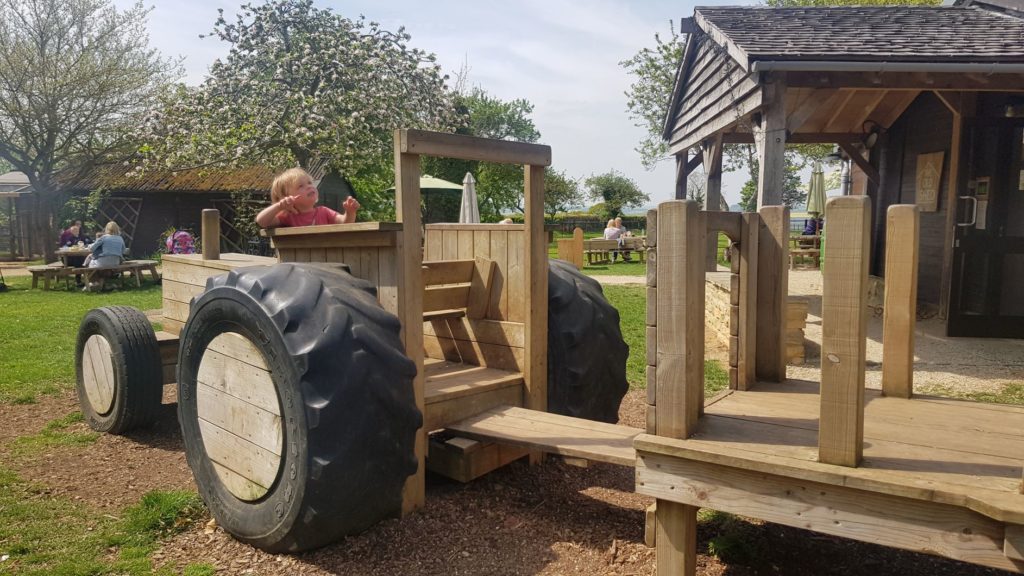 Visited the old shed twice already
Now this review of the old shed will be based on 2 visits. Yep I've been twice already and each time with one of my boys. The first time we visited the old shed was in the Easter holidays. I had a rare day with Clark so we popped to the old shed on the way home for some grub. The 2nd time i went was with Elliot again for some lunch. This visit we had more time to explore the grounds afterwards.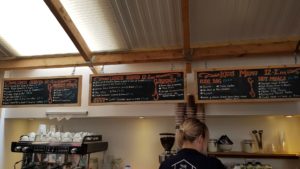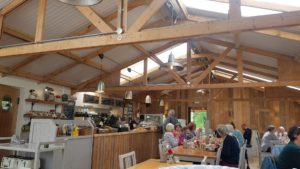 Its a pretty easy drive and a fairly pretty drive too through all the little villages. That's unless like me you get stuck behind some goon doing 20 mph under the speed limit. Luckily it was a sunny day and the radio was playing some great sing along songs. So i could sing along while Elliot sat in the back trying to get me to shut up.
Keep an eye open for the sign its on a straight road and it's easy to miss if you aren't paying attention. Luckily for me the first time i was sat behind a tractor and the 2nd time with Elliot i had a rough idea.
Cafe and camp site
Now the Old shed is in the grounds/shares the grounds with the Cotswold view caravan and camping site. A very nice one at that (No pikey's and their dags to be found here). The car park is to the right and its basically just an old yard. Everyone kinda parks/dumps their cars where it looks like they aren't going to get in the way. Never had a problem finding a space but i think we were lucky the first time as it was heaving.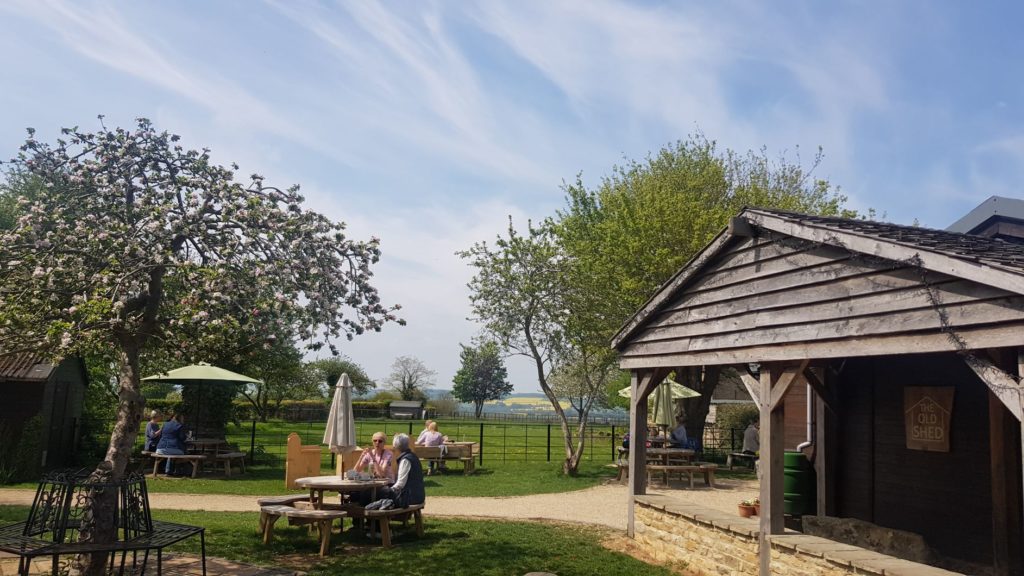 One of the fist things i noticed were men and women in Lycra. So if Lycra is your thing then this is the place to be. Its apparently a hot spot for cyclists who drop in for a drink and a bite to eat on their ride. Cant say i blame them either the views from the garden of the old shed are fantastic.
The Old Shed Garden
If you're blessed with good weather for your visit then I'd suggest a seat in the garden. Its gated so your kids wont be running into the road (quiet one for parking). Not that they'd get to the gate without stopping off for a play on the wooden tractor (Awesome). Or to say hello to the birds and rabbits in their little house by the gate. Unfortunately for me both times we have been i didn't manage to get an outdoor table but the inside is just as stunning anyway.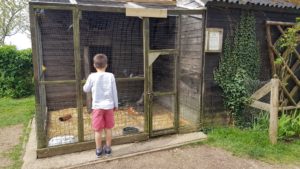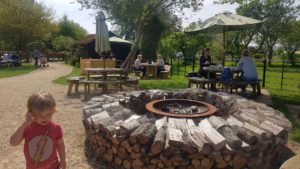 In fact both times I've been i ended up sat in the same seat. The first time was that bit more special because it was right next to the baby chicks. It was so cute they had a brooder (baby chick house) with a glass front so we could sit and watch. All the kids in the cafe kept popping over to see them it was lovely. When i revisited with Elliot they had grown and been moved into the aviary and rabbit hutch which was nice to see.
Inside The Old Shed
The old shed from the inside is lovely. Its clean, spacious, light and quirky without being over cluttered. Such a unique place (well unique as far as what I've seen so far). You order your food at the counter and the menu is on the board behind. The menu will have something for everyone. You can pop along for a coffee and cake if you don't fancy lunch. Cakes look amazing too.
The first time i went to the old shed was the school holidays and it was a big queue with a long wait. I'd recommend taking some snack's or buying a packet of crisps if you're desperate. We all know hangry kids are hell to deal with.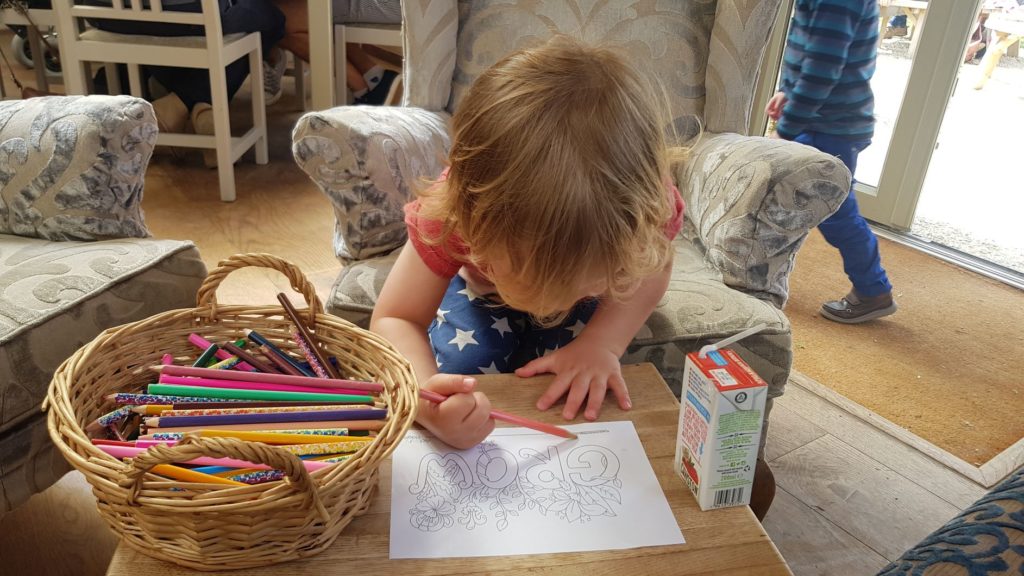 If you take the kids with you to the old shed then there's plenty to keep them busy while you wait for your food. Clark liked the basket of Duplo and building bricks and Elliot preferred the colouring in sheets and books. If you're outside then they will have the tractor and animals to keep them busy too.
Yummy Food
The first visit i ordered the broccoli and cheddar quiche and Clark ordered the lunch box deal with a jam sandwich. With the second visit i had the goats cheese tart and Elliot had the fish finger and chips.
Clark didn't like his sandwich but that's through no fault of the old shed. It was my own fault for not telling them to leave out the butter. Luckily there was enough of the other food to keep him happy while i ate the most delicious quiche.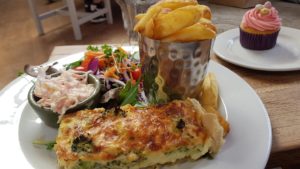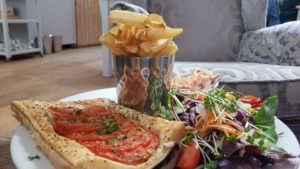 Elliot's fish fingers turned out to be one giant fish finger which was lovely ( i know because i ate his left overs). The goats cheese tart again was pretty much spot on. This is going to sound strange but their chips are bloody brilliant too. They're odd shaped but cooked perfectly without all the grease.
Great Service
Service both times has been friendly and efficient. The first time we did have to wait around 50 mins for our food but the sign did say there would be a wait. With the second visit we had our food in around 20 mins and even then it was still busy. All the staff were constantly on the go and there seemed like they had a good amount working. I hate walking into an understaffed place.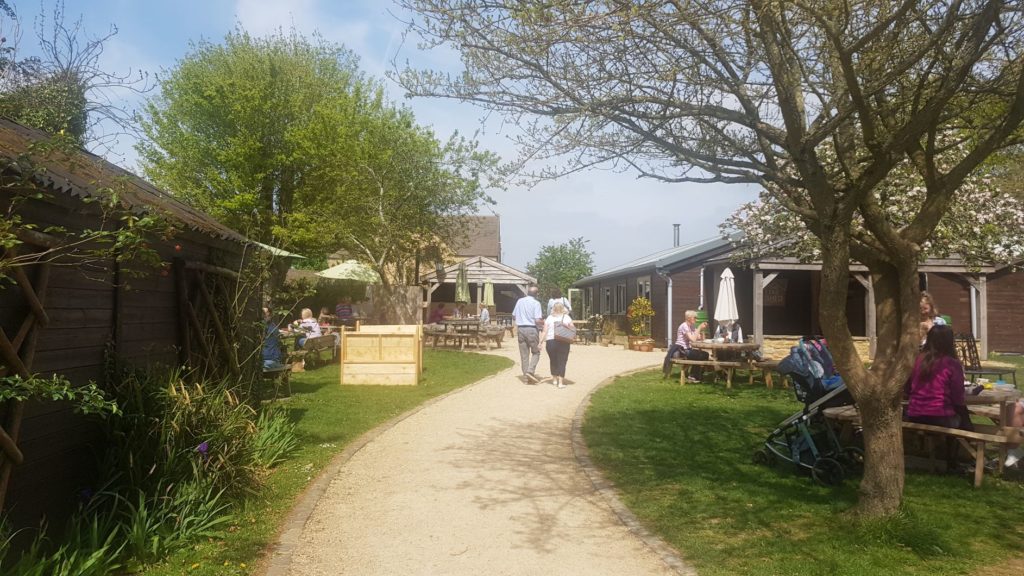 Food wolfed, down toilet breaks done (lovely clean toilets might i add) and then for me and Clark it was time to head back. This however made me need/want to come back again with Elliot so we could try out their Woodland trail and check out the farm animals. God i love a cafe with a happy ending and that's exactly what the old shed gave us.
Woodland Trail and Farm Animals
The woodland trail can be joined from next to the car park. You'll notice a big map next to the entrance. This is for disc golf. Must admit I'd never heard of it before. Now that i have i want to try it. Basically its Frisbee golf and the course is intertwined throughout the woodlands, so make sure you don't take a Frisbee to your teeth.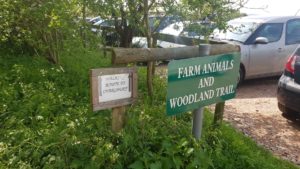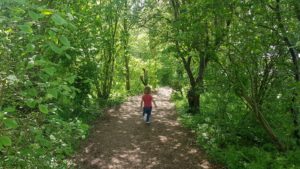 Me and Elliot headed into the woods and it wasn't long before we came across a turning into the fields and its here you will see the farm animals. Now there aren't a lot but if you want a farm park then you have Hattons or Green dragon to visit. The old shed had some sheep and lambs and possibly the friendliest donkey we've met to date.
Donkey Poo
The donkey was so lovely and kept following us around for strokes and the occasional munch on grass. Elliot was fascinated with the donkey poo so we spent a good deal of time around this area with the animals.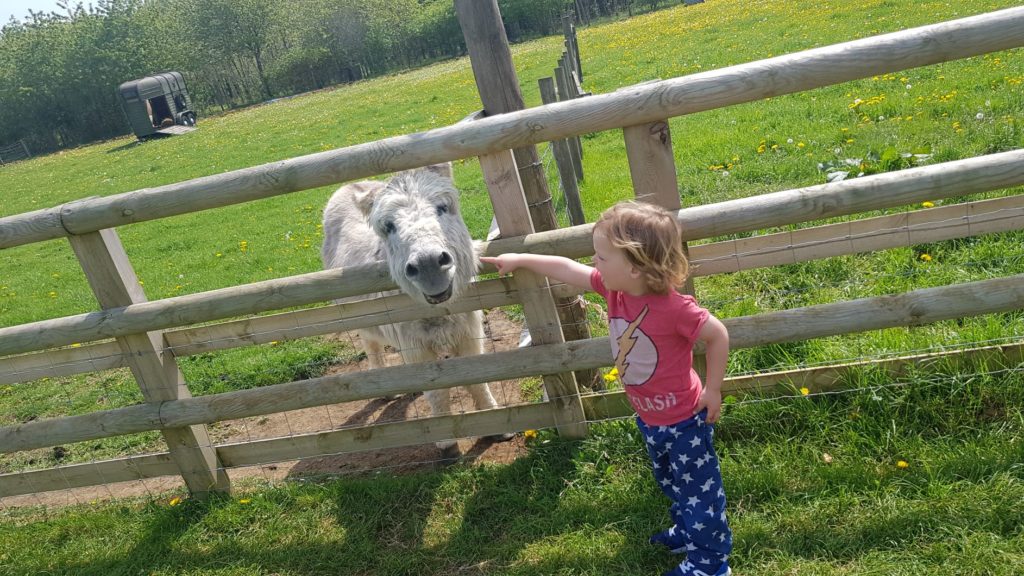 After i managed to tear Elliot away from the donkey poo we headed towards the wooded area again and through the gate. You will see there's a walk you can do which will take you to Charlbury. We didn't do this instead we headed over to the left.
Quick Workout
You will find a fair amount to gym equipment in the woods (Sounds strange i know). In all fairness out of all the outdoor gyms I've come across, this one has to have been the best with the best equipment too. Elliot had a great time playing on them all.
The woodland trail is pretty big (for a child) and i don't think we even covered half of it. We had a great time having a mooch around and its really lovely up there spotting butterflies and running around. We carried on to the left for a fair bit heading towards the campsite.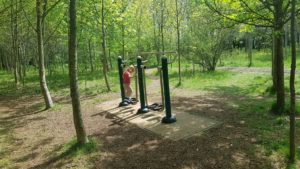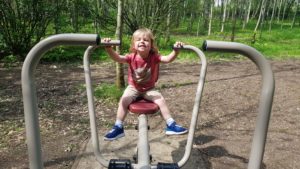 The first cool thing we came across was the zip wire and football goals. It was really lovely everything was so quiet and peaceful. Apart from the high pitched squeals of delight coming from Elliot as he zipped past. The whole time me stressing that he wont hold on tight enough at the end and go flying higher than captain Marvel. Alas i could unclench my butt he held on.
Lovely Campsite
Now I'm not sure if we were allowed into the camp site or not. However I'm a bit of a nosey shit and i wanted to see the glamping pods and have a look at this huge monster of a caravan. I shit you not it had rooms that extended from the side. I swear it was bigger than my house.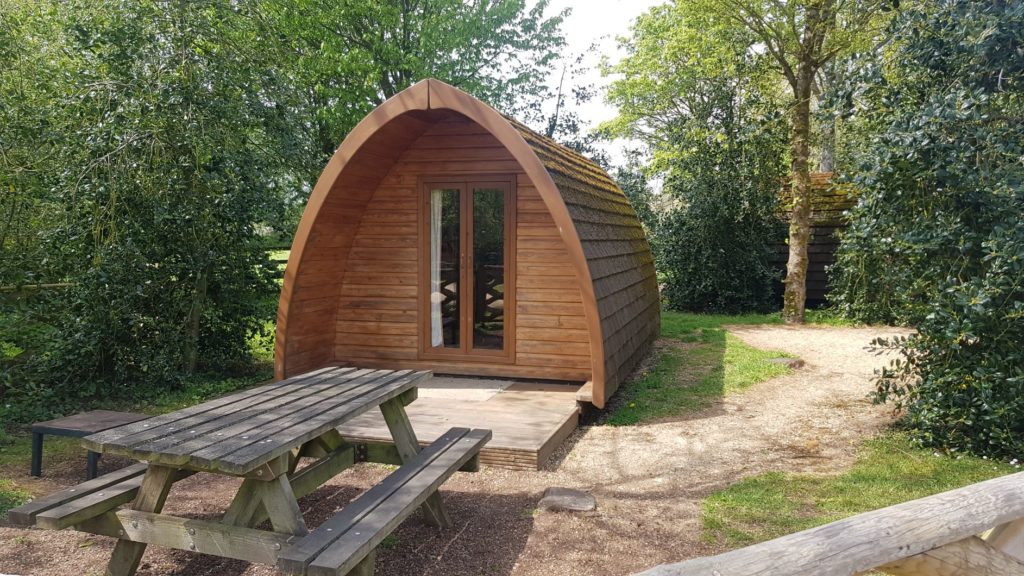 Anyway there weren't any signs saying we couldn't go in so off we went and i must say its a stunning campsite. Elliot was watching the ride on lawn mower making perfect lines in the grass (probably wondering why our lawn resembles more of a crack den). Then we came across the play park. Quick sneaky go on that it was decent enough with slide, cargo swing, climbers etc. We didn't stay there too long because i didn't want to draw attention to ourselves so we went for another little walk.
Play Areas
All of the glamping pods had name of animals or birds with photos too so that was fun finding all the names etc. Then we came across park number 2. This one had a huge slide much to Elliot's delight. There were also some more swings and a few ride on's which i think need taking to the garage with their buckled wheels.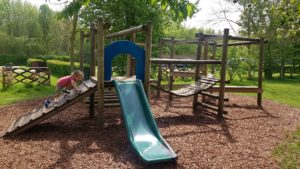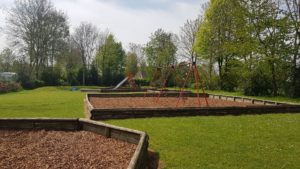 We again didn't stay too long because i didn't want to take the pee or disturb anyone relaxing in their caravans. If you do visit please bear this in mind too. Also be prepared to be told to bugger off because again I'm not sure we were allowed to be there. I can imagine they wont appreciate hoards of kids turning up and using their facilities especially when the old shed have lots on offer anyway.
On the positive though after seeing the site I've decided i would like to try camping there as our first camping holiday with the family. Once Elliot becomes less of a flight risk anyway.
The Old Shed Stats:
Distance from Bicester: 33 mins
Sat nav: The Old Shed, Banbury Hill Farm, Enstone Rd Charlbury OX7 3JH Click to load sat nav
Food quality: 10/10
Value: 9/10
Venue: 10/10
Cleanliness: 10/10
Service: 10/10
Overall experience: 10/10
Food hygiene rating 1-5 : 5 Top marks.
Child Friendly: Very much so!
Dog friendly: If sitting outside then yes
Conclusion
I honestly didn't think it would be possible to knock Lime Farm off their top spot but the old shed have gone and done it. They are now my favourite cafe to visit (I will still be going to limes too).
I cant think of anything to moan about which is odd for me. I really think you should pop along and try it out for yourself. even if its for a coffee and some cake.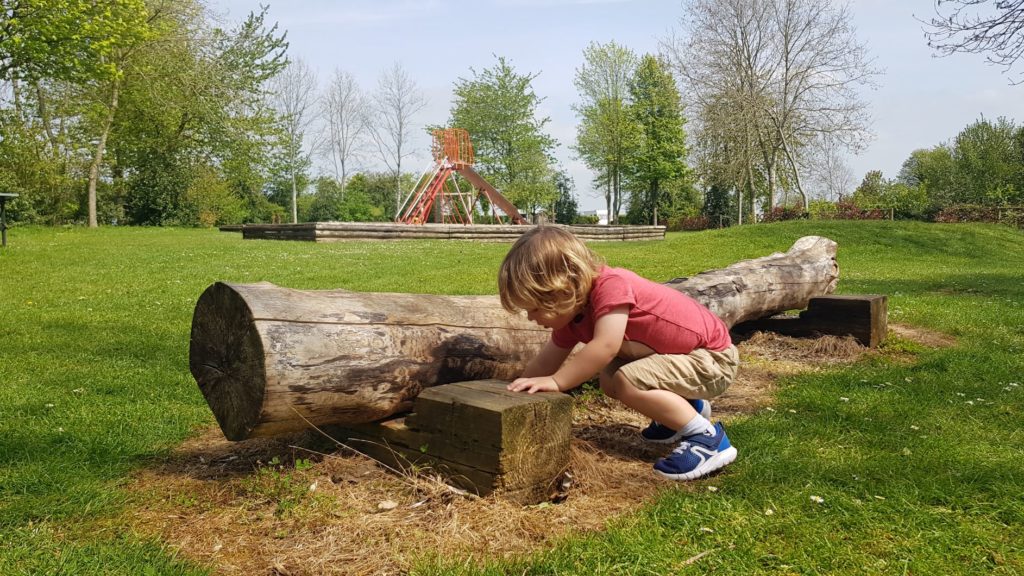 The kids will be entertained and if they aren't being little buggers you'll also be relaxed. If you're really lucky you might get to drink a whole hot drink before it gets cold too.
Its rare to find cafes that genuinely do cater for children and i think were super lucky to have 2 within a short drive. It makes up for the lack of child friendly pubs to eat in!
AOB
If you'd like to see more of what the Old Shed have to offer then check out their website HERE
For more child friendly cafes then have a look at some of my other reviews HERE