So me and the husbeast thought it would be a good idea to try out the newly Refurbished Bure Farm pub. Well all i can say is You cant polish a turd. If you don't believe me? try the Bure Farm pub.
I'll start off with the Pre Refub. It was basically shit and unfortunately it looks like no amount of paint has changed that.
These opinions of mine ( yes they are just opinions and i know not everyone will agree) are not just based on 2 visits. In fact we have visited several times (Pre Refurb) and i shit you not. Every single time has been a fuck up in some way or another.
It's such a shame because i so desperately wanted the Bure Farm pub to be great. In fact i'd have settled for average just because of the play park in the garden. Alas it just wasn't meant to be.
Lovely looking
When i heard it was going to have a haul over i must admit i was a tad excited. Not that it was awful looking before (Apart from the indoor kids section).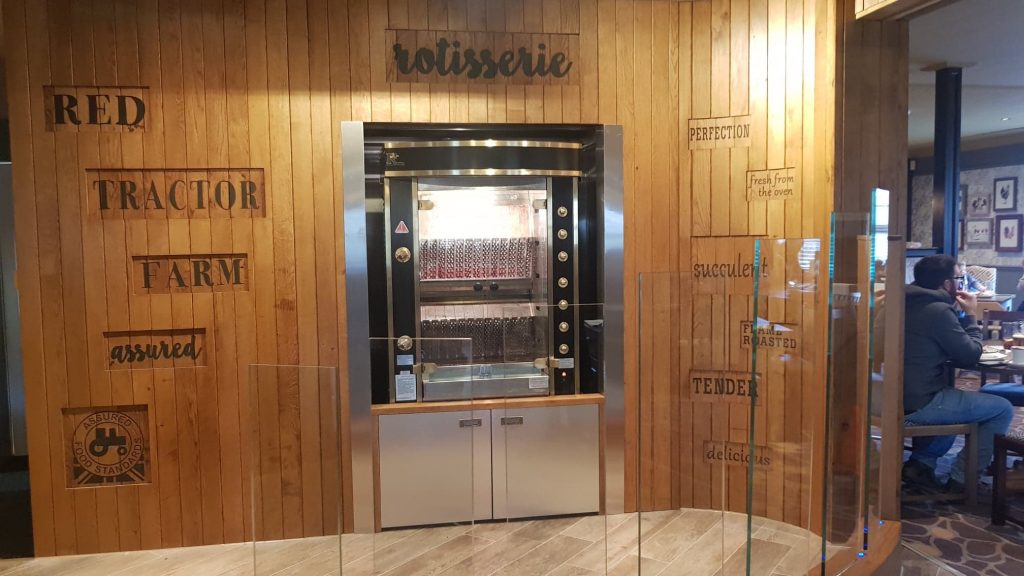 I will give them some credit the place looked lovely and spotless. You can tell they really went all out for the interior designer by the animal heads on the walls haha.
Its still the same layout as before if you've ever been. Headed over to the right and was approached and shown to a table. We had the opportunity to pick as it was so quiet. I'd Like to add that didn't book.
Menus Galore
The first thing we noticed was the sheer amount of menus. Is it really bloody necessary? I'm all for choice but Jesus you need to give yourself a good half hour just to come to a decision. If you haven't been before their main selling point is their chicken. Think of a harvester minus the all you can eat salad and popularity.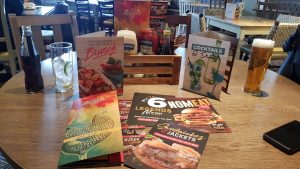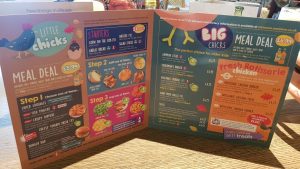 As we sat there the first thing we noticed about the other diners was the moaning. I'll admit i thought they might have been being picky. The place looked lovely and had that great fresh paint smell.
The complaints were along the line of "how much longer will my food be". This didn't bother us we knew they had only just opened although its no excuse really. How long were they shut for? i'm assuming the days would have been filled with training.
Lovely waiter
We had a young lad serve us. He was lovely, polite and what would appear to be new. He took our drinks order as we still hadn't made our mind up on the food. There was a lot of literature to get through after all.
He came back with the drinks and i still hadn't made my mind up so just went for a simple unimaginative (on my part) Cheese and bacon burger with skin on fries. Husband ordered the chicken wing meal deal thing. They were out of the coleslaw my husband wanted (no worries he picked another one)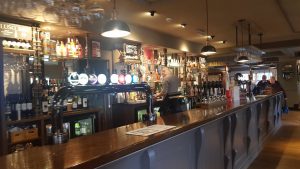 While we were waiting the pub had started to fill up. There were a few other staff knocking about too. Our section was by far the busiest. I started to feel a bit sorry for him running about while the others had a good old gossip by the tills.
All the time i could hear more complaints from other diners and a lovely table of oldies mocking the menu size too. (glad it wasn't just us).
Food's here
40 mins later our food arrived. We didn't mind the wait. It wasn't ideal and if i'm being picky they should probably have informed us at the time of ordering. Some people don't get that long for their lunch break. So maybe note that if you want speed from the Bure Farm it might be an idea to prebook.
The first thing i noticed about my food was the incorrect chippage. Ah well slightly annoying but i'll get over it. Went to take a bite…….totally wrong fucking burger. Now i'm a bit pissed off. I don't mind waiting 40 mins for food but for fuck sake get it right you've had long enough to read the bloody ticket.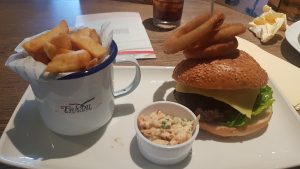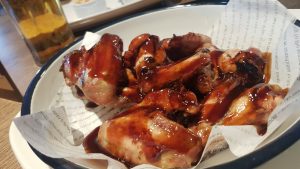 Took the food up to the waiter and i may have been a tad short with him. I asked how long it would be for the correct burger because if it was going to be another 40 mins i just wouldn't bother.
He assured me it was only going to be 10 mins. He apologised and took the burger off the bill. Let me put this straight i very rarely complain and if i do i don't expect discount but in this instance i thought it was the correct thing to do.
Correct food…ish
New burger correct burger came out within 10 min's so he at least followed through on that promise. The chips were still wrong but i'd have to be a special kind of twat to complain again. The lad was already stressed and flustered with all his other tables.
The food was ok. It was hot no complaints. I wouldn't say it was particularly special. My husband liked his chicken wings. If he was going to be critical the only compliant he had was that the sauce was more of a soup. Luckily he didn't mind the sauce. If you do go in it might be an idea to ordered the sauce to be brought out in a bowl because if you decide you don't like the sauce then you're whole meal is fucked.
We finished up and was time to get the bill. The young lad was busy so we decided to go to the bar to pay. On approaching the bar the manager took one look at us turned around and walked off. This well and truly got my back up.
Customer service
This is a newly refurbished pub and what? you're too good to serve a customer? didn't even aknowledge us. There was no one else at the bar there was no excuse. Rude, lazy who knows? If you read this little tip. Interaction with your customers goes a long way. Pull your head out of your arse.
Eventually got seen. Despite the young lad running about while the other staff stood around they still called him over to sort the bill out. Seemed a bit silly if you ask me. He then struggled to get our bill up. The other member of staff then started getting shitty with him. Come on love for fuck sake crack a smile. Again zero acknowledgment for this other member of staff. I was starting to get a complex.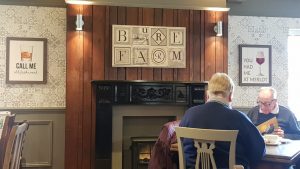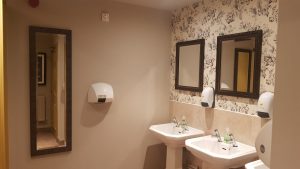 The young lad was the only one to apologise. The manager and other member of staff couldn't even bring themselves to make eye contact. They eventually called over the manager to sort it out. Again despite all this going on not one word was said to us from any member of staff other than the young lad. Who we were being nice to by the way.
We paid and left. It was shit. Made more shit by the pure lack of shits given from the staff. Maybe they didn't get retraining during the refurb. They bloody well need it though.
Bure Farm Stats
Distance from Bicester: N/A
Sat nav: Bure Park, Bicester OX26 3HA
Food quality: 6/10
Value: 7/10
Venue: 9/10
Cleanliness: 10/10
Service: 3/10
Overall experience: 4/10
Food hygiene rating 1-5 : 5 highest score.
Child Friendly: Children's menu and play area so yes

Just like to add if you're a vegan they have a vegan menu.
Conclusion
Take my experience out of the equation and lets pretend for a moment that i can be reasonable. I will give them the benefit of the doubt. Its so bloody new, They have only just open. Maybe we should give them time to settle down first.
Would i recommend the Bure Farm pub as a place to eat? Not right now no. There are so many other better places to eat in Bicester than this place. They really need to sort themselves out. That place could be a gold mine.
Thats not to say that this place is crap for drinking because for all i know it could be the best drinking pub in Bicester. Judging by their customer service though i highly doubt it.
YOU CANT POLISH A TURD!!!!
I would also like to add to anyone sat there reading this think what the fuck do i know. The answer to that would be a lot actually. In fact i know exactly what they have gone through. I'm also not stupid, there are no doubt lots of people who love and will love the Bure Farm but for me its a no…… for now.
You can make up your own minds.
For more reviews on place to eat you can do so HERE
To have a look at their website click HERE