Sat here freezing my tits off reminiscing about our best holiday to date. Seriously! I think we liked it more than our abroad holidays. The weather was awesome and everywhere was within easy reach. One of the best days we had was spent at Robin Hill which they describe as a theme park. I wouldn't class it as a theme park. Yes they have rides buts its a lot less tacky and there's a lot more mind engaging fun to be had.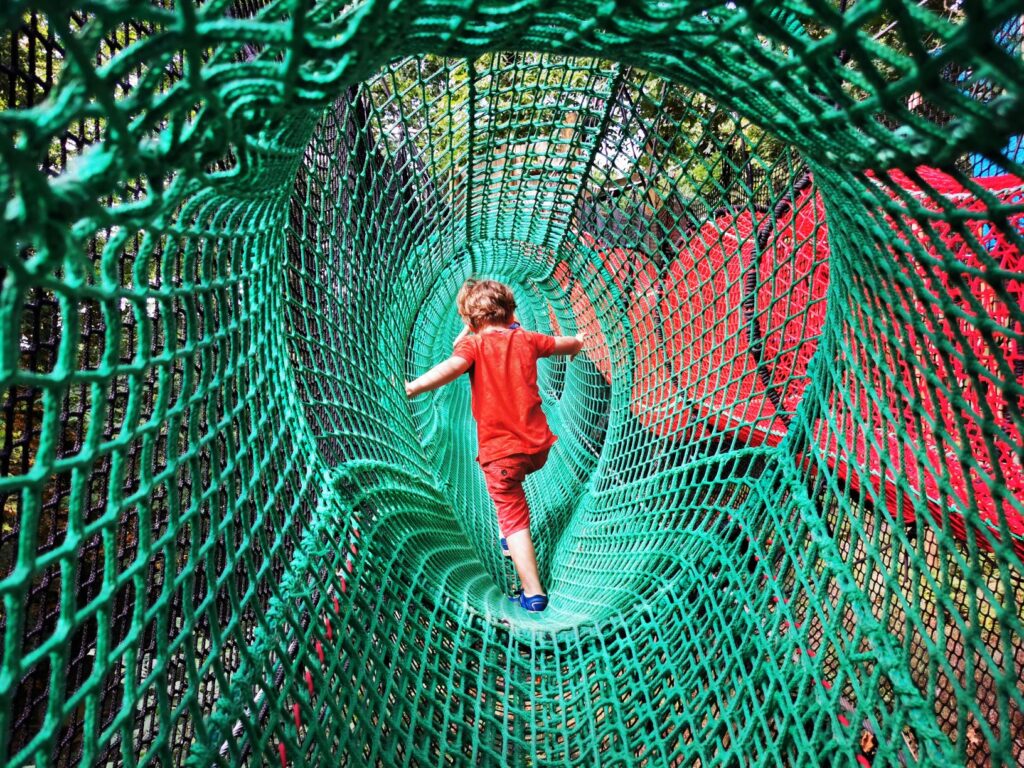 Robin Hill
Like with most places since that bitch covid has arrived we had to pre book. Annoyingly if I'd have done my homework first then we could have saved some money on the duel tickets with Blackgang Chine. Your ticket will last for 7 days though so its worth getting at the beginning of your holiday rather than the end like we did. Ah well off we trudged on our merry way.
We had done a little bit of research the night before to find out what was there. I saw that there was a toboggan run. So we decided that as soon as we arrived we'd head straight there. Annoyingly it was an extra charge but it was only a couple of quid and the kids loved it. Basically the first people on. So glad we got on their early because the queue later was bloody huge.
The whole of Robing hill is massive. I don't think we got to see all of it either. What we liked about the place was how spread out it all was. This made it so much easier to avoid other humans. Not once did it feel too busy either maybe this was down to limiting numbers or maybe it was just quiet.
On the way down to the toboggan you will come across loads of areas that the kids will want to stop at. Don't listen to then keep going or you'll get stuck in the queue. There was a huge slide area but not all of it was open which I think was down to the virus.
Robin Hill Nets and Skybridge
At the bottom of the hill you will come across the skybridge. They do have a one way system in use which was no issue what so ever. Its easily accessible too however you can avoid the walkway and just walk down the hill instead. Sod that we wanted to go over the huge ass bridge.
This area had to be my favourite area. The kids were so excited they didn't know what to do. There's a huge tall climbing column called the squirrel run. Its bloody amazing and the metal tunnel that runs suspended in the air while running under the bride was scary as shit. The Kids were straight in their. Fuck that, Although I doubt my arse would have fit anyway.
Once you've walked through the tree canopy you will make it to what I would say is the main attraction. The sky nets!! Its no extra cost and we'd managed to get their early enough that it wasn't busy at all. Gave the husbeast my bag, elbowed the kids out of the way and dived straight in. HUGE mistake fuck my it was knackering! I was sweating my tits off after a couple of mins. The kids had caught up to me and had started mocking me too.
Once I got through the other side I sat my arse down and sent the husbeast for a drink while I cooled down. Then we just let the kids go themselves. We had a great view of them the whole way round. I even saw some kids trying to be mean so gave them the "I will kill your parents look if you touch my kids again" worked a treat.
Exploring More Of Robin Hill
Once I'd re-attached my tits after sweating them off we took a stroll about. We ended up in the small area with a couple of the rides. Its no theme park by any means and to be honest we didn't even bother with the train ride. It'll be great for younger kids though.
We went straight for the Viking ship. This is the first place we had been to where they had enforced mask wearing for kids. Both of the boys didn't mind though and absolutely loved the swinging ship. Me and the husbeast on the other hand were trying not to chuck up in the back! Ours stomachs are not what they used to be. The kids obviously wanted to go on again. #offyoufuck not again not so soon.
Lunch And The Gardens
We managed to grab some sandwiches from one of the kiosks on our walk about. There are loads of places you have a bit to eat some of them with seating opportunities too. We would have usually packed a picnic but we couldn't really be arsed. The food was a fair price and wasn't too bad either.
We ate it in the middle of the huge field by the toboggan run. This is where we could see just how big the queue was now. After lunch the boys had a go of some of the huge slide that were open and if I'm being honest they were a bit wank. Despite their size they were so slow and most of the kids just ran down them instead.
We made it over to the huge pond with the suspension bridges. Hold on tight because when we went over them we were wobbling all over the bloody shop. They were soo cool. There's an equally awesome walkway through the middle of the pond so that the water is at head height. I'm shit at explaining but you'll see if you go what I mean.
Make sure you don't miss the cascading bridge either. It's further into the gardens and I've never seen anything like it the kids loved it. Basically a waterfall over the bridge and it pours down the sides as you walk under it. I was thinking my parents would have probably preferred Robin Hill to Blackgang Chine.
Play Areas In Robin Hill
Back up the top of the hill there was a great little play area. I mean it wasn't small but when comparing it to the tree nets it was. This is a perfect area for smaller ones too that ay not be able to do the nets. The boys had a great time playing here while we waited for the 4D cinema.
Ok 4D cinema basically it was shit. Probably because of covid too. We had to wear our masks in here too which was fine. However the twats in front had decided now was a good time to have half their fucking picnic and whatever they were eating absolutely stunk of shite. If I were going to visit again I personally wouldn't bother with the 4D cinema until it was back to normal.
This next play area took us by surprise we only came across it by mistake too. African adventure was pretty awesome (yeah ok I've been saying that a lot). The whole place was based around the African animals. There were slides, zip wires, huge animals to climb, swings, walkways you name it they had it all here.
Then it happened. The heavens had opened All the adults and kids had run under every shelter they could find. The huge tent was absolutely rammed with people. Fuck going under there with the virus on the loose. We took our chances and pegged it. It was so funny we got absolutely soaked through but after the heatwave it was so welcomed. After the soaking we'd decided to call it a day.
Robin Hill Stats:
Distance from Bicester: 3 hrs 5 mins
Sat nav: Downend Rd, Downend, Newport PO30 2NU Click to load sat nav
Wheelchair friendly: Yes.
Equipment upkeep: 10/10
Cleanliness: 10/10 spotless
Facilities: Everything you need
Age range: All ages
Safety: 8/10
Fun factor: 10/10
Dog friendly: Yes but on leads at all times
Pushchair Friendly: Yes
Bikes and Scooters: I personally wouldn't bother
Conclusion
We absolutely loved Robin Hill Next time we go back to Isle of Wight we're 100% going back again. Now that I know a bit more we will double up and get a joint ticket with Blackgang Chine to save a few pennies.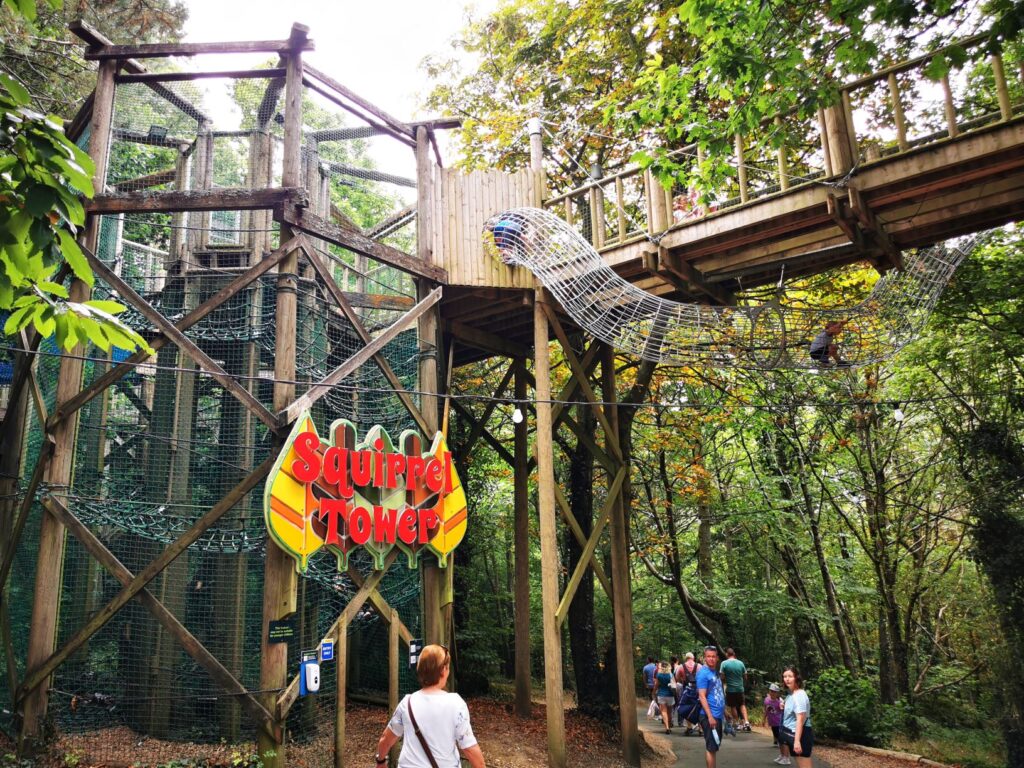 I've only mentioned a selection of the things we did while we were there. We've missed off so much more but if I'd carried on you'd have all fallen asleep. Just trust me when I say that Robin Hill was one of the best days out while we stayed on the Isle Of Wight and if you're even on holiday there then it would be criminal not to visit!
AOB
For More information check their website out HERE
For My Blackgang Chine Review check HERE
If you fancy buying me a cuppa to show your support/appreciation you can do HERE