We have been to Green Dragon Eco Farm a few times intermittently. It's awesome well and truly packed to the brim with activities Definitely one of our favorite farm parks. You and your children will not get bored of this place if you do I'll eat my hat. I'd have to buy a hat first but you get what I'm saying.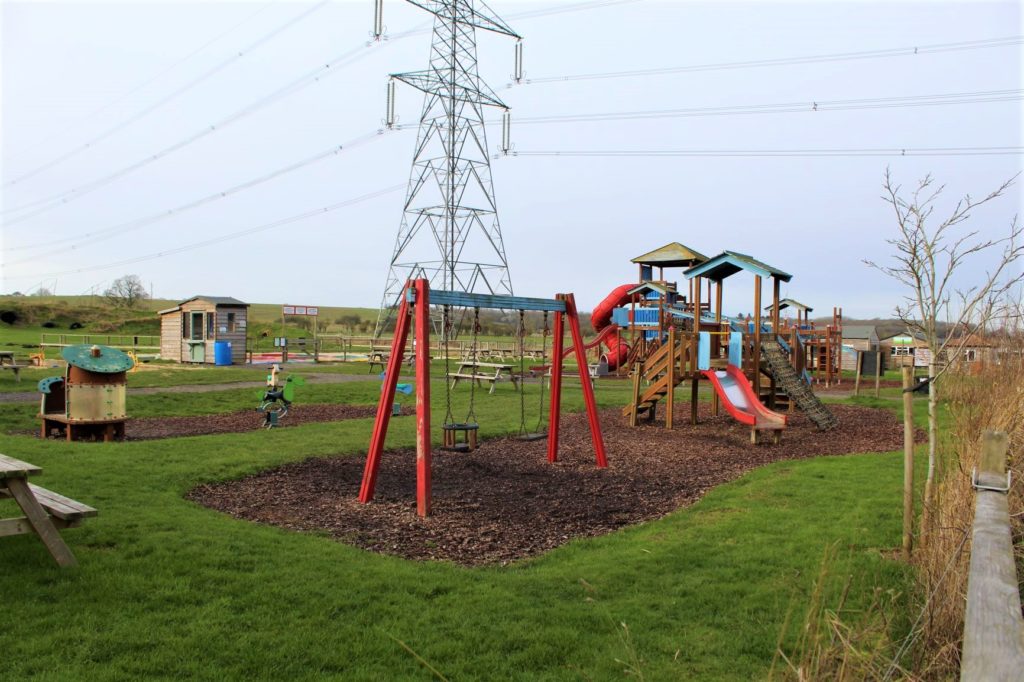 Visit to Green Dragon Eco Farm
We first went when we had just Clark and the farm had only just opened and even then it was good and they had half of the stuff that they do today.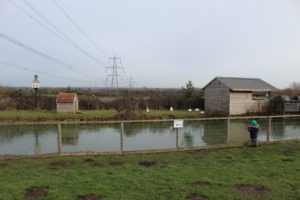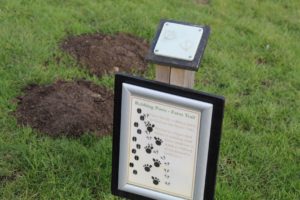 So decided to take the boys on Friday while dad was working. I was a bit worried because the boys are sooo different I thought I'd have constant moaning from them to do other things. So i gave Clark the talk/threat/blackmail to be on his best behavior. For once he listened. Well i say listened I just think he was happy with everything we did from the moment we walked in. Who's got a child that doesn't let them know when they're bored?? (If you have take them to the doctors, it's not normal)
Plenty of Parking At Green Dragon Eco Farm
There' Plenty of parking but we did arrive early. We paid £23 for the 3 of us which yes can be pricey but there's a lot more the kids can do than say at Legoland when you spend 60% of the day queuing. It's brilliant for a treat and If you know you're going to visit often then you can upgrade to a yearly pass.
I'm not going to go into huge detail about everything otherwise I'd be typing for ever and you lot would get bored of reading. so I'll give you a brief encounter.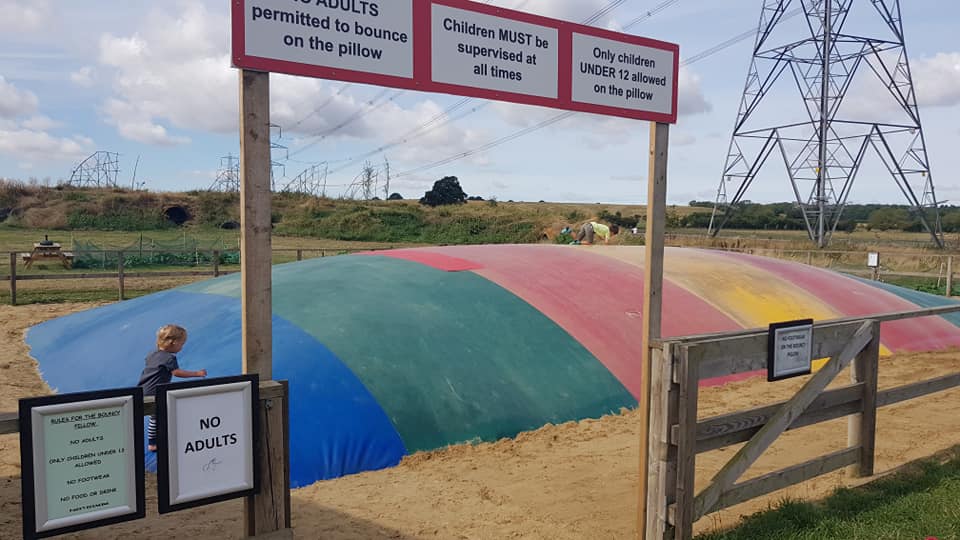 Best bits for Clark (5 yrs old) were the pedal go karts, soft play and the bouncy pillow. Best bits for Elliot (2 years old) was the sand pit, go karts and the animal feeding. Buy animal feed as you enter 50p for a bag and it's worth it. If your child's walking I wouldn't worry so much about a pram I took mine in and never used it as everything's is in close quarters (more or less)
New Wildlife Zone
We were pleasantly surprised to see a whole new part to green dragon eco farm when we arrived. The brand spanking new wildlife zone. Really awesome area with owls, foxes, red squirrels and even a golden eagle!! (Lots more not listed) the walk through the fields is lovely but be warned there are huge holes in the ground enough to fit a small child's foot in and snap like a twig. But hey what's a fun day out without a dash of danger.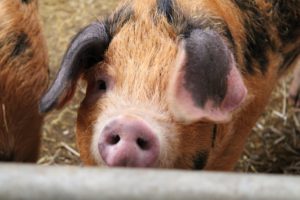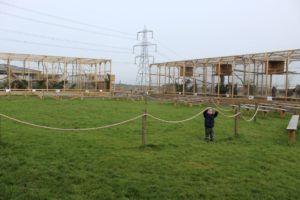 The play parks are immense be warned if your smaller child escapes you and gets onto the bigger frame you will lose your hair with stress. The little monkey can climb fast but the gaps are big enough for him to fall out of and plummet to the floor like a brick. If you were there on Friday I was the parent screaming at her child to get down….in hindsight maybe not the best tactic to lure a 2 year old down unfortunately I didn't have any cake to hand (probably because I'd eaten it all)
Cafe & Soft Play
We took a picnic there's plenty of space and benches to do this just beware of those pesky bloody wasps (please don't give me that crap about how they won't sting you if you don't bother them crap) if you wanted to eat there they do have a cafe in the big barn where the soft play is. However be prepared for a wait as long as the queue for the post office. Seriously I nearly died of thirst because i refused to queue in that. All I wanted was a fricking tea!! Lesson learnt take a flask next time. I did take the kids drink bottles so no children were harmed from dehydration during this review.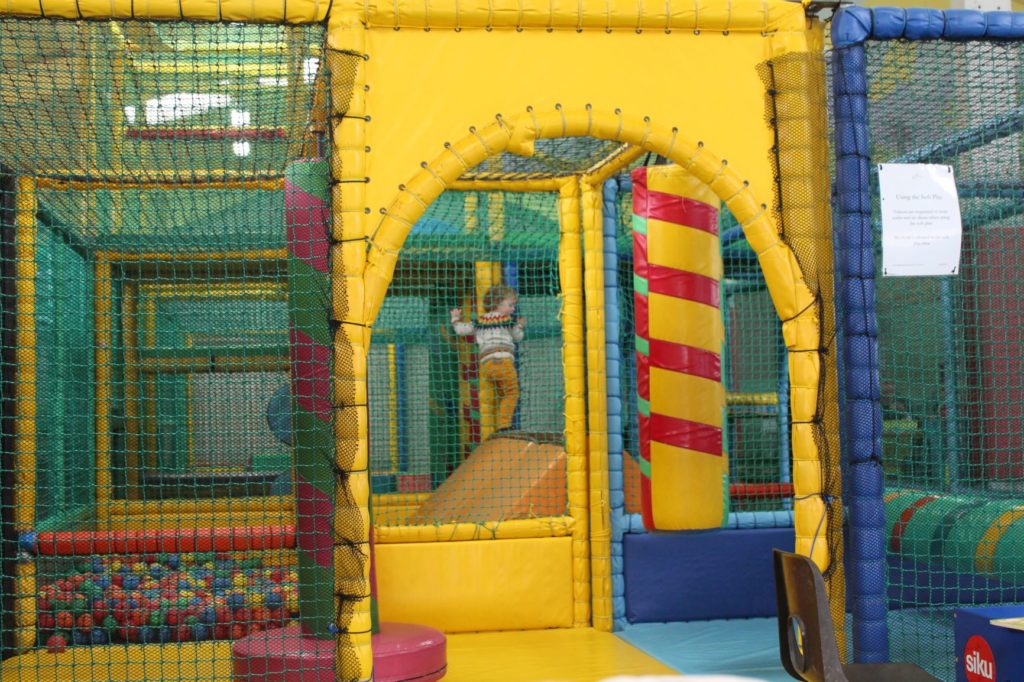 Green Drangon Eco Farm stats:
Sat nav: E Claydon Rd, Buckingham MK18 3LA Click to lead sat nav
Distance from Bicester: 20 mins
Accessibility: 4/10 car only (that I'm aware of)
Wheelchair friendly: In parts
Equipment upkeep: 10/10
Cleanliness: 9/10
Facilities: 10/10 cafe, toilets, parking etc
Age range: All ages
Safety: 8/10
Fun factor: 10/10
Conclusion
Final verdict is……Get over there if you haven't been or been lately. You won't be disappointed. You can easily spend the whole day there with the kids. Plus side its also educational! Downside Adults aren't allowed on the bouncy pillow or the go karts :'( it's a cruel world sometimes. Green dragon Eco farm is not only close by (for us) but its become one of the best farm parks we've been to. Great day out for the kids in Buckinghamshire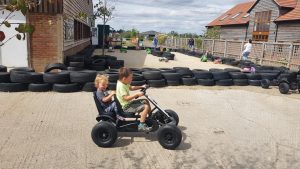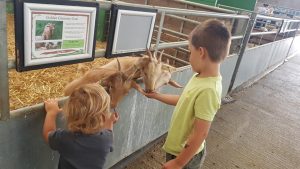 AOB
Click HERE to go to their web page.
Click HERE for more farm parks and Zoo's near you