Redhouse park is a bit of an odd one if i do say so myself. It is good but I'm not sure if its travel out of your way good. Its good enough to say its pretty awesome if you're in the area or live closer though.
There something about walking around a housing estate on an interactive bug hunt which makes me feel paranoid that people will think I'm trying to burgle them. If you don't give a shit what people think though its pretty damn cool and i wish i had something like this where i live.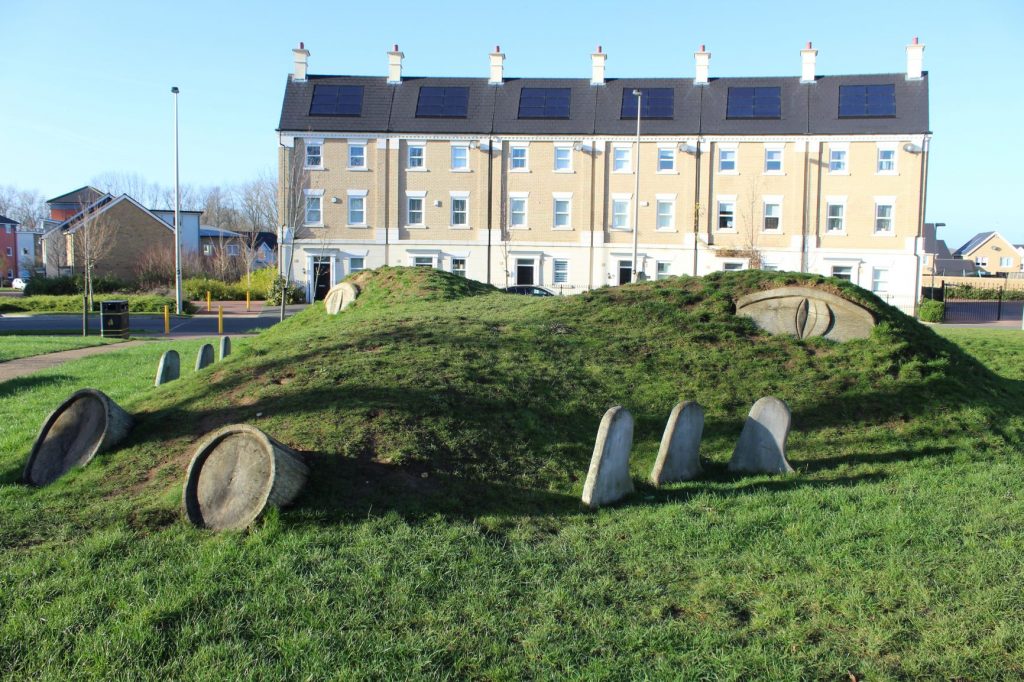 ROCLA Art Trail
Its all a bit confusing so far but let me clear it up. Basically it's an art trail called the ROCLA art trail. It has a nature/bug theme and there's so much for the kids to hunt for with a pretty big play area slap bang in the middle. Its all free which a huge bonus.
Ten artists were challenged to produce new pieces of art that you can see and enjoy for free by walking around the Redhouse Park area. There are wood and metal sculptures, a mosaic, a pipe sound bench and light sculptures. Each commission has a plaque containing a QR code which gives you more information about the piece.
As its based around the housing estate we started off at the play park which is pretty central and you can find a map there. We had no issues parking when we went. The place was very quiet. I keep saying housing estate and making it sound like a bad thing. Its really not these houses are among lots of lovely green areas and is right next to a big country park too. so don't let my crappy wording put you off.
Bug Hunt and Redhouse Park's Park
There are 36 bugs to spot on the lampposts around the trail. We only spotted a few but we weren't on a proper hunt for them. I would love to go back with the eldest and get him searching. He would love it. I have added a photo of the list of bugs to find and what road they are on to help you out if needed.
The park was pretty good it is aimed for all ages so you shouldn't struggle for things to do. One of my favourite features is the giant lizard made from the flooring. So it lurks out of the grass its really impressive. Elliot thought it was a giant crocodile which i thought it was too until i saw the map. The big climbing frame is a good size and would suit slightly older kids. There's a fast zipwire and an astroturf football pitch. For younger ones there's a small climbing frame, roundabout and swings. Lots of space to run around and have a picnic. It's not fenced off though so keep an eye on the kids.
What we saw at Redhouse park
I took a photo of the map but i have found one that you can print off below and take with you so you don't get lost.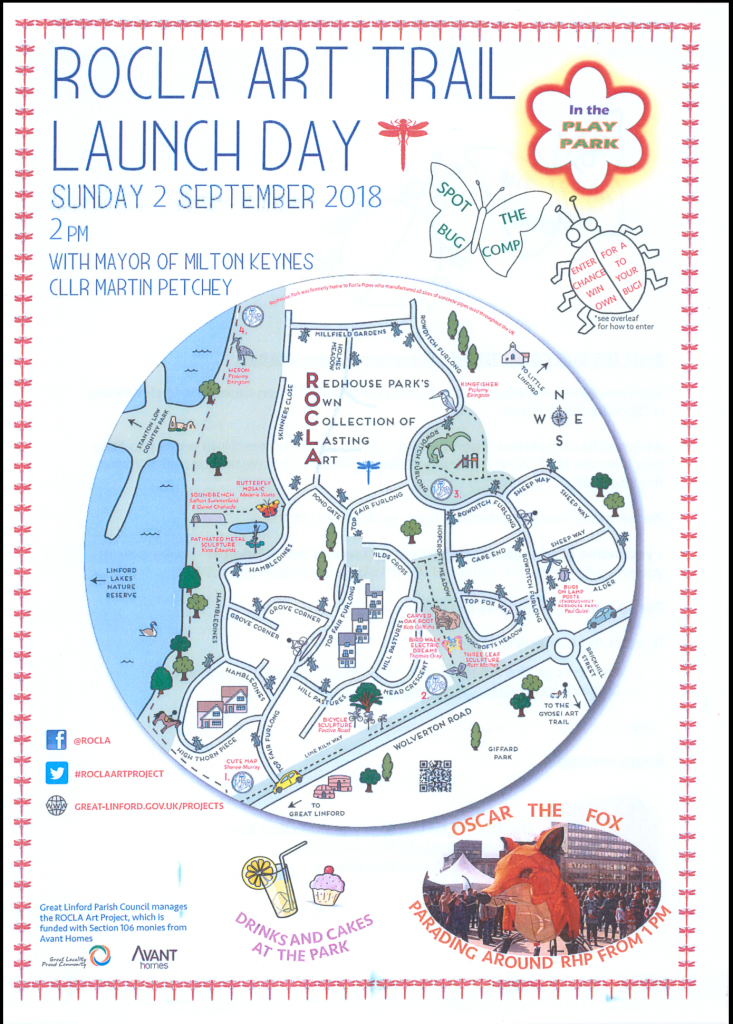 Me and Elliot went a bit off road and ended up next to the lake and walked along the bridle path. Avoid this route if you have a buggy. It was lovely to walk along and bird spot though.
We saw some lovely sculptures on route we particularly loved the animals on bikes and the tunnels with the buttons to press over and over and over again. Kids love a good button don't they.
Favourites
My absolute favourite though had to be the fairy chair. This chair is absolutely fantastic and worth visiting alone. If your kids are unsure if fairy's exist take them to see this they will soon believe. So many nooks and crannys, door and steps all worked into this magnificent chair.
The fairy chair is among the Bird walk electric dreams which i think needs to be seen at night to fully appreciate it. at the base of each tree you will see a drawing of what sculpture is in that tree and at night they light up (using solar energy) Some of the sculptures were missing. Hopefully gone to be repaired.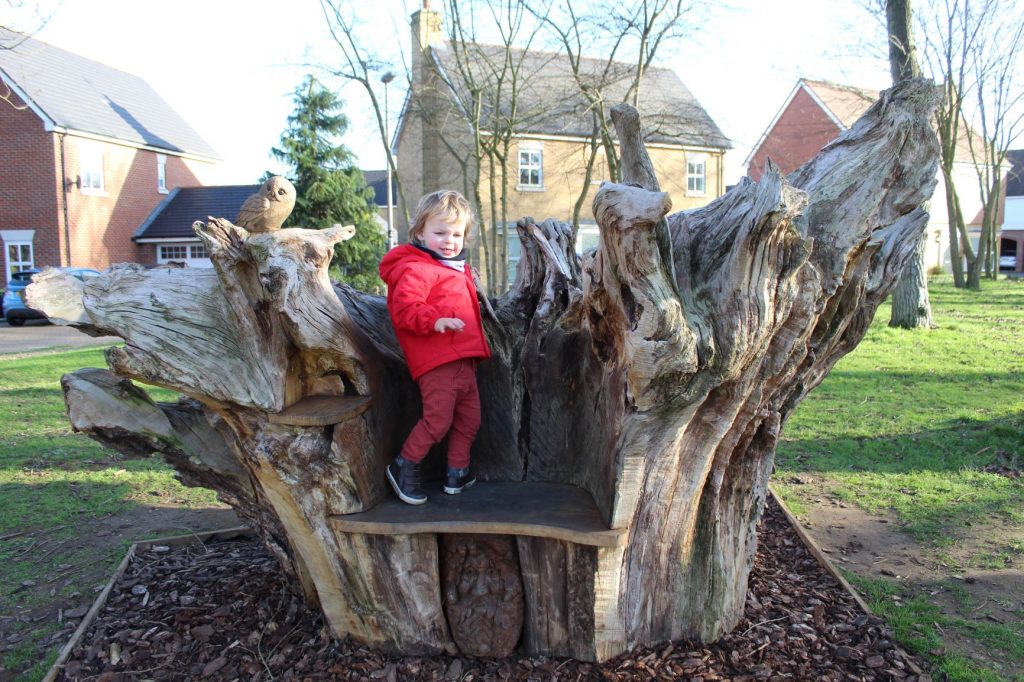 Although it was sunny it was bloody cold and Elliot was starting to feel tired (Not surprised with how busy he was keeping his parents awake the night before!) i decided to call it a day and head back to the car so he could have a nap. He did indeed nap. 5 ins before we got home. I had to get the husbeast to bring me out a cup of tea so i could sit with Elliot for the next hour and a half while he napped in the car. He's too old for the transfer now.
Redhouse park stats:
Distance from Bicester: 41mins
Sat nav: Rowditch Furlong, Redhouse Park, Milton Keynes, MK14 5FD Click Address to load navigation.
Wheelchair friendly: yes
Equipment upkeep: 10/10
Cleanliness: 10/10 really was spotless
Facilities: not cafe or toilets so plan ahead
Age range: all ages
Safety: 5/10 scores low as its by roads. though the roads are quiet.
Fun factor: 7/10
Dog friendly: Yes
There's a good deal of walking involved at Redhouse park art trail. Its perfect for exercise and its a great way to keep the kids going. If the weather was a bit warmer i could happily spend the full day in the area. Maybe not all at Redhouse Park but maybe popping over to Willen lakes or another country park nearby.
Because of everything in the area being fairly close by i would recommend going here. Especially if your kids like bugs and doing trails. It really is lovely and the art work/ Sculptures are really impressive. I came away wanting to move to the housing estate. Then i saw the average house price.
As the trail is mostly in a housing estate it means its perfect for prams. As well as prams the whole area is well suited for dogs too. I didn't see any signs saying that dogs weren't allowed in the park but don't hold me to that. The park is an open one though and they tend to be the dog friendly one's.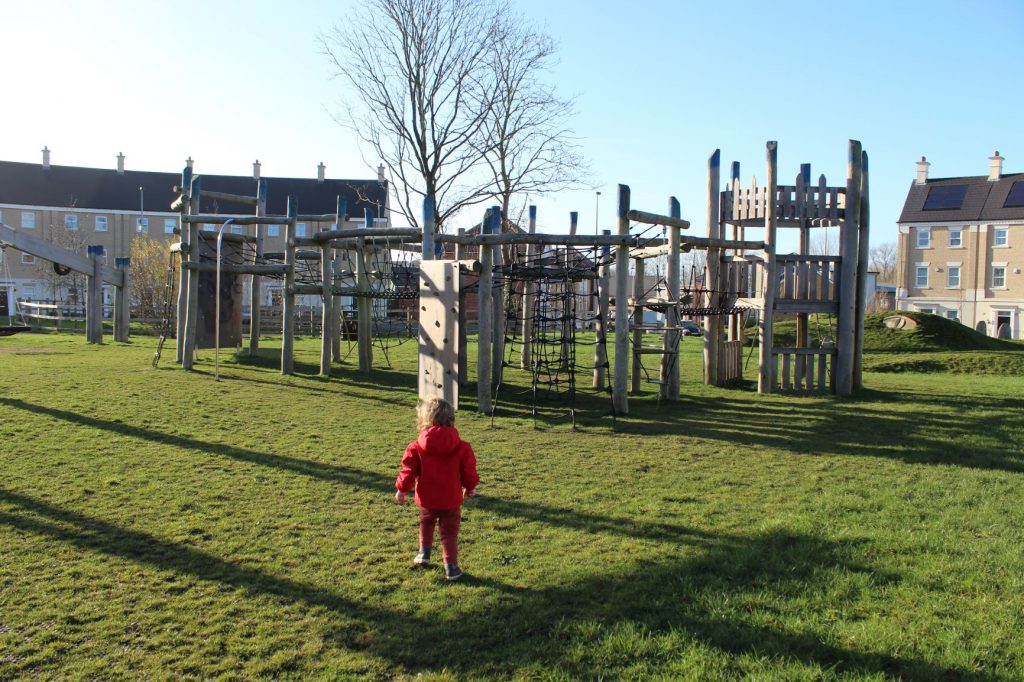 AOB
For more details about the sculptures you can do so on their website HERE
For other ideas on what to do in the area have a look at some local country parks HERE